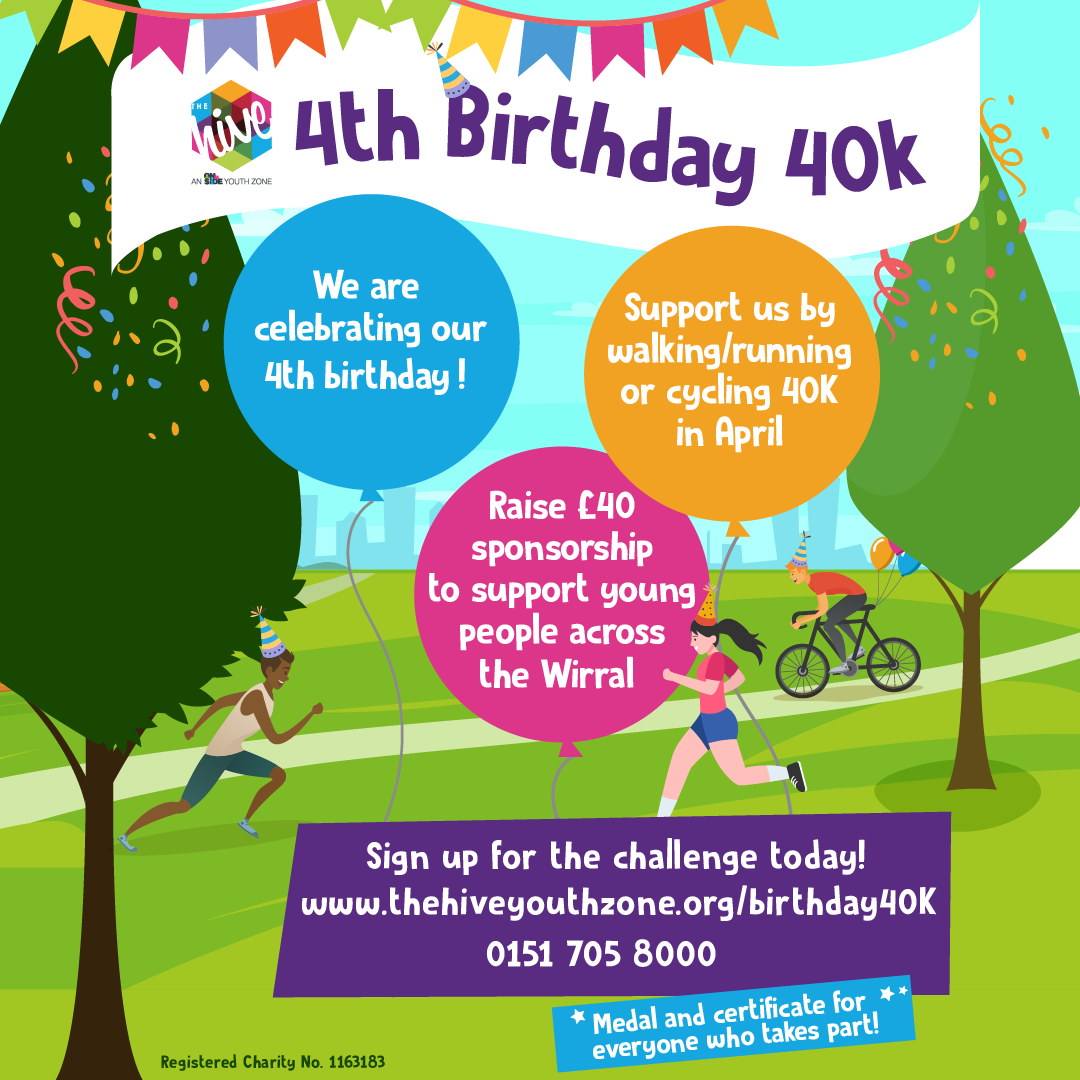 On 8th April we will be celebrating four amazing years since we opened on Bright Street, Birkenhead, with a mission to make a positive difference and change the lives of local young people. Throughout April we would love your support as we launch our '4th Birthday 40k Challenge' – with a goal of each participant raising £40 by walking, cycling, or running a distance of 40k.  
Heather Anderson from The Hive fundraising team said; 
'We have so much to be proud of as we look back on a fantastic four years! We have seen how young people's lives have been changed through the support of our Youth Zone, and how with the help of a youth worker our members really have been able to reach their personal goals and achieve incredible things! We hope that this fundraising challenge will inspire everyone to get involved and join us as we celebrate this birthday and the amazing achievements of the young people of Wirral.' 
You can sign up for the challenge at www.thehiveyouthzone.org/4thbirthday40k. All participants will receive a commemorative certificate and medal for taking part.