Our next Holiday Club will run during October Half Term 2021
Please call our reception team on 0151 705 8000 to put your name down on the list for when we make bookings live on our website.
Reception phone line opening times below
Mondays 8.30am – 7.30pm
Tuesdays 8.30am – 7.30pm
Wednesdays 8.30am – 8.00pm
Thursdays 8.30am – 9pm
Fridays 8.30am – 9.30pm
Saturdays closed
Sundays 10am – 7pm
We are following the latest guidance from The National Youth Agency to keep young people safe at The Hive while they have fun! A booking system, temperature checks, hand washing and limited numbers with small holiday club pods of 5 young people are all in place.
A full session starts at 8am and runs until 6pm (with staggered pick-up time between 4pm-6pm) and costs £12, the small increase covering the required additional staffing, cleaning and equipment.
All places must be paid for over the 'phone by card at the time of booking if possible, however we are able to accept cash payments at our reception. As part of the arrival of our members we will also be doing temperature checks, and any young person who has a high temperature over 37.8 degrees will not be able to attend.
We would ask that young people bring along a water bottle with their name on to their session. A member of staff will be able to refill this for them
Whilst working with many restrictions we are delighted to be able to reopen and to once again welcome young people to The Hive where we aim to ensure that all who come will have an enjoyable, fun and safe time.
If you have any questions please take a look at our FAQs below or get in touch with Treena Gilson, Juniors and Holiday Club Lead.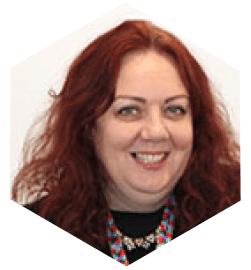 TREENA GILSON
LEAD YOUTH WORKER (JUNIORS & HOLIDAY CLUB)
Take a look at how we will stay safe on Holiday Club!
What times are the sessions?
A full day session runs from 8am – 4pm. You will be given an arrival time (between 8am and 9am) and a collection time (between 4pm and 5pm) when you book.
How many children will be in a group?How many children will be in a group?
Children will be in groups of five, and there will be five groups in the building at one time.
What ages is the holiday club for?
The Hive holiday club is for 8 to 12 year-old members of The Hive. To sign up as a member, Click Here
Do you have to be a member of The Hive to attend?
Yes – the holiday club is for our junior members – you can join The Hive for £5 annual membership. To sign up as a member, Click Here
Can I drop off my children later than the allocated drop off time?
In order to manage social distancing, you will be asked to drop off your child at a specific time. If you are unable to make this time you will lose your space in that session.
When are breakfast and lunches served?
Breakfast is served between 8 .30– 9.30am, lunch is served between 12.45 – 1.45pm. There will be no hot food served at holiday club in order to ensure we are following our new safety procedures.
Do you cater for dietary needs or allergies?
Yes – please let out team know about your child's requirements when you book into holiday club.
Do my children need to wear anything specific?
Children should wear comfortable clothing that is suitable for them to take part in activities such as messy art and craft.
Do my children need to bring any money?
All activities and meals are included in the Holiday Club session price. We will be running a reduced 'tuck' shop? Where members can buy crisps, cake bars, slush and sugar free fizzy drinks so members can bring a few £'s if they want an extra snack.
What activities are on offer at the holiday club?
We will be limited by the guidelines in what we can offer and keep young people safe, however the team have been as creative as possible to ensure there are plenty of sport, art and music activities!
My child has additional needs, can they attend holiday club?
Yes, all our provision is inclusive! If your child needs extra support, please let us know in advance by filling in an "all about me" form.
Can I turn up on the day and pay for my child to come in?
No – holiday club spaces must be booked as sessions are limited and we don't have open spaces on the door.
I've booked a session and now my child can't attend – can I get my booking refunded?
No – we cannot refund any bookings or make changes to a booked session, exceptional circumstances may be considered.