About the Hive
Wirral Youth Zone, named by young people as 'The Hive', is a purpose-built facility for young people aged 8 – 19, and up to 25 for those with disabilities.
The Youth Zone is located next to the new fire station on Bright St, in the centre of Birkenhead and opened on 8th April 2017. You can see the latest pictures of the Youth Zone here.
This infrastructure of facilities is based upon our 21st Century Youth Facility Model and young people from across Wirral have access to fantastic facilities for a cost of £5 for an annual membership and 50p per visit. The Youth Zone provides a safe environment where young people can come and enjoy themselves and enables young people to raise their aspirations and confidence to create a happier and healthier generation.
Check out the full range of activities on offer at The Hive from sports and arts, to music, drama and employability workshops.
WHY THE HIVE?
There are 38,900 10-19 year olds in Wirral
Wirral is significantly higher than the national average with just over 24.6% (Chimat, March 2014) of young people living in poverty
Click on the video icon on the left to find out what a local Youth Zone means for Wirral or you can watch the vision for Youth Zones nationally below: 
Creating the Brand
Wirral Youth Zone unveiled its new brand identity of The Hive back in June 2014, following extensive consultations involving over 300 young people from the borough.
Developed to represent the values young people wanted to attribute to their new Youth Zone, The Hive symbolises adventure and fun for all young people where they can try new experiences and learn new skills. Read all about it here.
Completed in 2016, the Youth Zone offers a wide range of activities for young people aged between 8 and 19 (and up to age 25 for those with a disability), including; dance, sport fitness, music and media. The Hive costs young people just 50p per visit.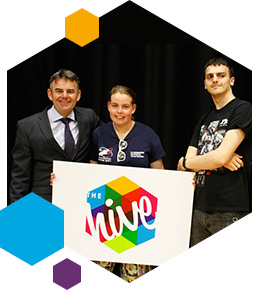 Young people of Wirral
Throughout the whole development of Wirral's Youth Zone, we involved young people as much as possible; it's their Youth Zone! Young people's active participation influenced areas of brand identity, transportation, fundraising and the interior design of the Youth Zone.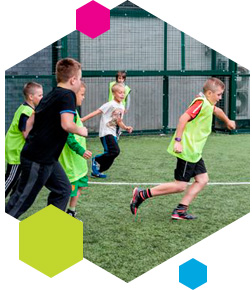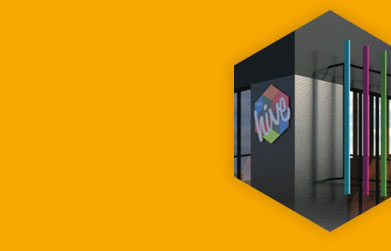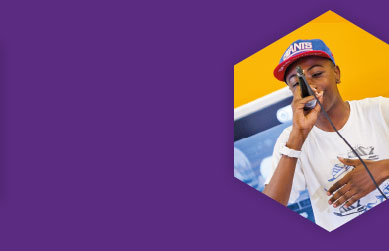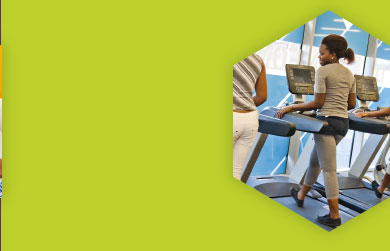 Discover
MORE ABOUT THE
YOUTH ZONE OFFER

PARTNERSHIP WITH
THE YOUTH ZONE

Support

SOMETHING
WORTHWHILE
Working In