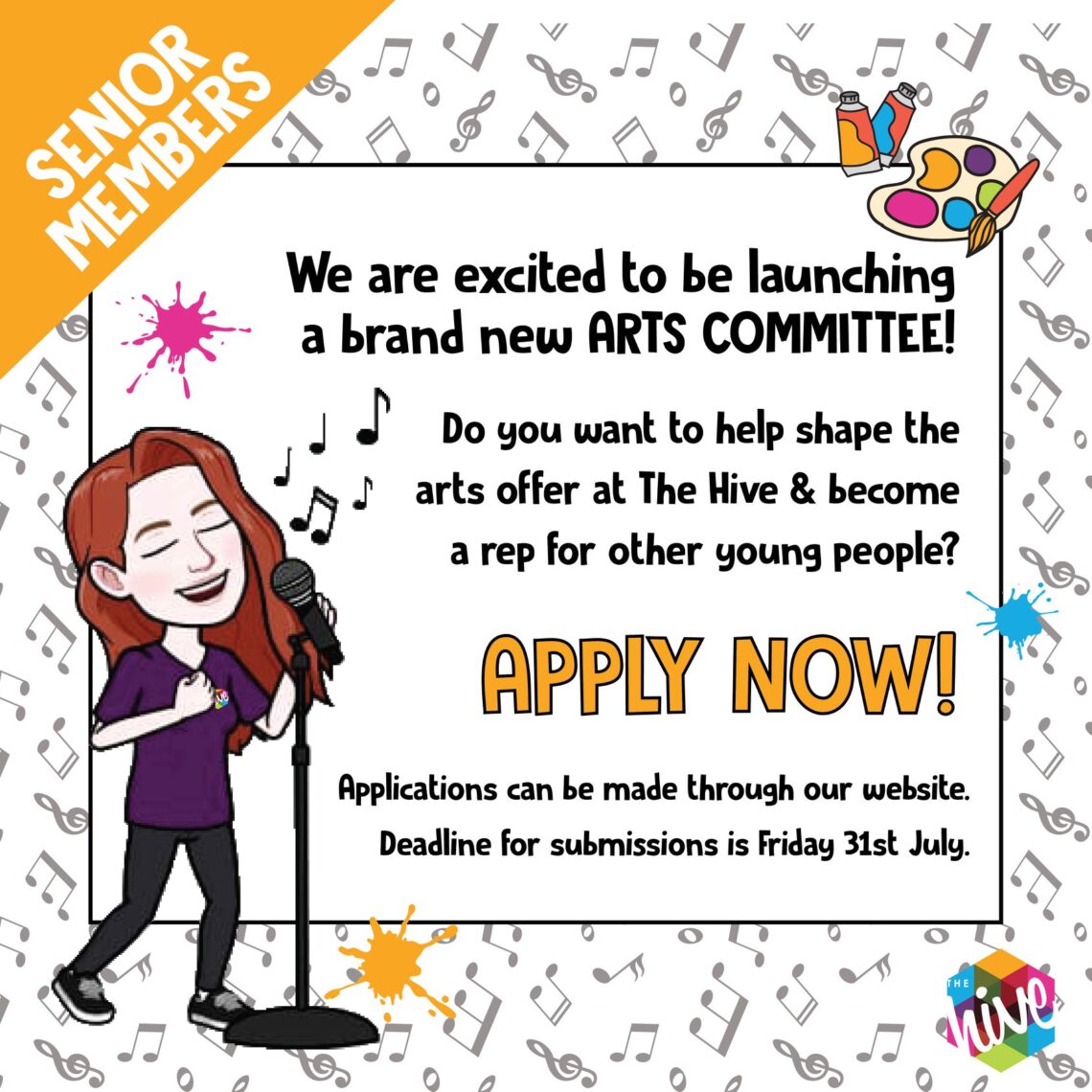 📣
CALLING ALL SENIOR MEMBERS!
📣
We are excited to be launching BRAND NEW Sports & Arts committees!!
Would you like to become a rep for other young people in these departments and play a part in shaping the sports & arts offers here at The Hive?
If this interests you, you can apply NOW using the form below. 
Deadline for application submissions are Friday 31st July.
This is a brilliant opportunity to have a voice in the area that you are passionate about. Good Luck!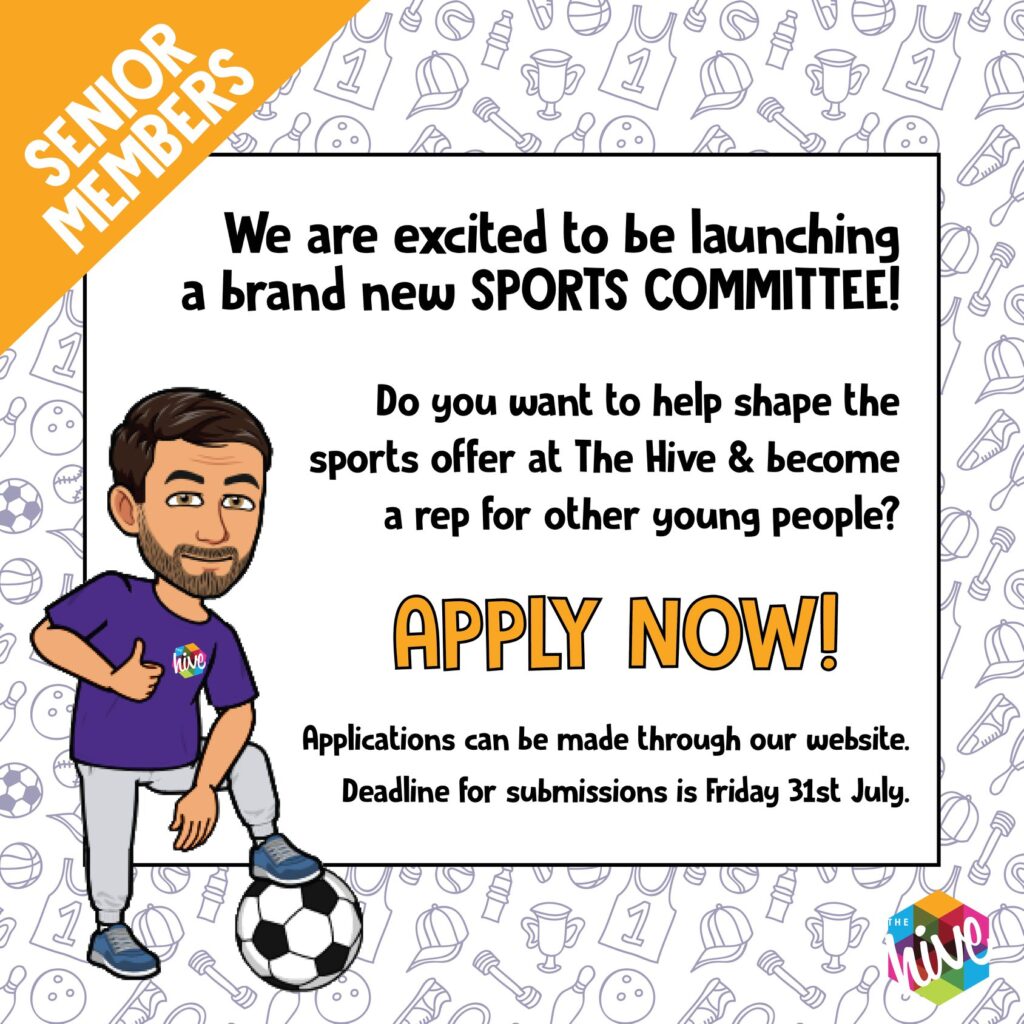 Sport Committee application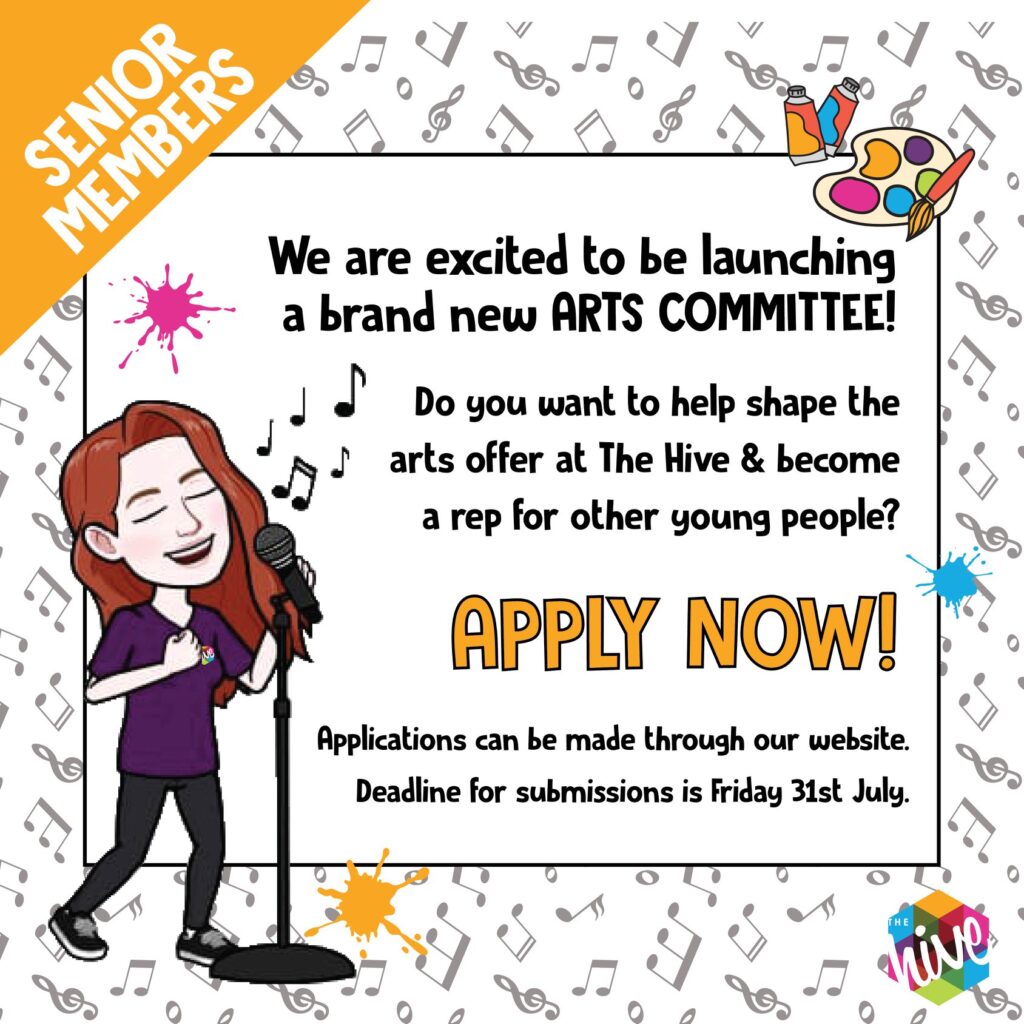 Arts Committee application