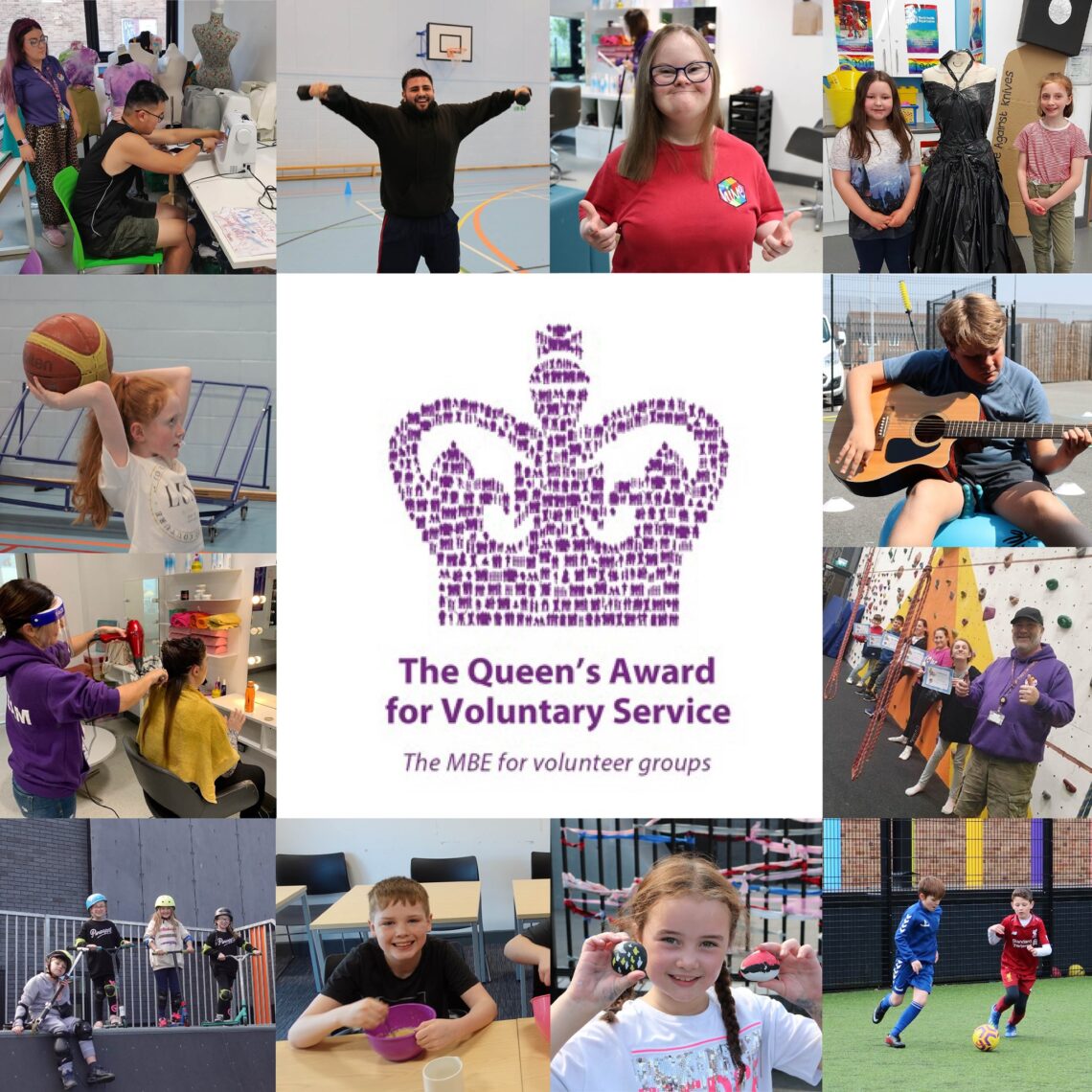 The Hive Youth Zone, has been honoured with The Queen's Award for Voluntary Service, the highest award a voluntary group can receive in the UK.
The Hive works with up to 4,000 young people each year from across Wirral, giving them, somewhere to go, something to do, and someone to talk to. Operating seven days a week young people can choose from around 20 activities each day including sports, arts, music, climbing, cooking, and much more.
All of this is underpinned with developmental and support programmes such as young leaders' courses, employability schemes and a mentoring programme. The entire programme is designed to raise aspirations, enhance prospects, improve health and wellbeing and enable young people to be the best possible versions of themselves.
Volunteers are key to making a difference to young people, with more than 80 bringing skills, experiences, passion, commitment and time, giving thousands of hours each year.
Over the last year, The Hive has adapted its programme to ensure that local young people continued to receive the support they needed. Practical support was offered along with a range of initiatives including a daily digital offer, and an isolation support project which received more than 1,000 referrals in just 2 months.
The Hive is one of the QAVS awardees given a special designation for providing impactful support to the community in response to the pandemic last year The Hive is one of 241 charities, social enterprises and voluntary groups to receive the prestigious award this year. The number of nominations remains high year on year, showing that the voluntary sector is thriving and full of innovative ideas to make life better for those around them.
The Queen's Award for Voluntary Service aims to recognise outstanding work by volunteer groups to benefit their local communities. It was created in 2002 to celebrate The Queen's Golden Jubilee. Recipients are announced each year on 2nd June, the anniversary of The Queen's Coronation.
Award winners this year are wonderfully diverse. They also include volunteer groups from across the UK, including an inclusive tennis club in Lincolnshire; a children's bereavement charity in London; a support group those living with dementia and their carers in North Yorkshire; a volunteer minibus service in Cumbria; a group supporting young people in Belfast; a community radio station in Inverness and a mountain rescue team in Powys.
Representatives of The Hive will receive the award crystal and certificate from Mark Blundell, Lord-Lieutenant of Merseyside later this summer. Furthermore, two volunteers from The Hive will attend a garden party at Buckingham Palace in May 2022 (depending on restrictions at the time), along with other recipients of this year's Award.
Stuart Barnes, The Hive's CEO said, "I am beyond delighted that The Hive has received the Queen's Award for Voluntary Service, it is fantastic recognition and a tremendous thank you to all those who have given so much and consistently gone "the extra mile" putting young people first."