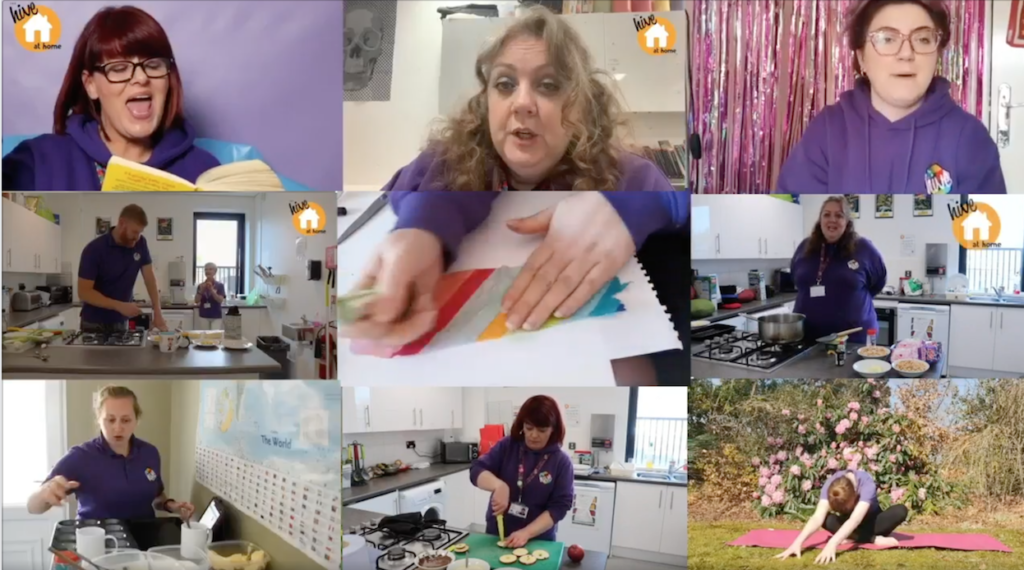 Following the recent government announcement and revised guidance from the National Youth Agency, we will be adapting our offer for young people.
From Monday 9th November 2020 we are pleased to be able to deliver the following services:
In The Hive
Planned and invite only sessions for young people with up to 15 people in a group.
One-to-one drop in sessions where young people will be able to access if support needed.
In the community
Outreach and detached youth work in the community to support young people.
Engaging with young people outside in the community that are need the support of their youth workers. This includes delivery of Hive Hampers to young people and their families.
Digital
Wellbeing phone calls for young people.
Zoom activity sessions for young people.
Live social media events and activities.
Competitions and challenges on our social media platforms
One to One Support including mentoring – These sessions will be for young people who need the support of a Youth Worker one-to-one. Our team will invite young people to attend the session on a planned day and time. This will allow young people the opportunity to discuss any issues or support needs they have with a trusted Youth Worker.
Support Group Sessions – These sessions will be for groups of young people who will be invited to attend a session at The Hive. These sessions will allow young people the opportunity to discuss shared issues, maintain relationships with their peer group and take part in a positive activity.
Zoom Activity Sessions – Our team will be delivering a whole host of activities and sessions via Zoom that will be fun and engaging for young people. Participants will be able to get involved in arts, dance, sports, wellbeing and whole load of other sessions after school and at weekends.
In addition to the above services we'll be on the phones everyday checking in on members, seeing how everything is going and seeing if there is anything we can do to support. We will also be uploading  activities and challenges to our social media platforms so make sure you are following us online.
We are really looking forward to be able to have more young people back in at The Hive as soon as possible but for now we hope that the above services will ensure we are able to continue to provide a young people support during what could be a challenging period of time.
The health, safety and wellbeing of young people, staff, volunteers, visitors and those in the wider community is our top priority and we will continue to do what we can to support those around us. We have updated our COVID-19 RISK ASSESSMENT which you can read here. Wirral Youth Zone RA 60 Pandemic V2.2