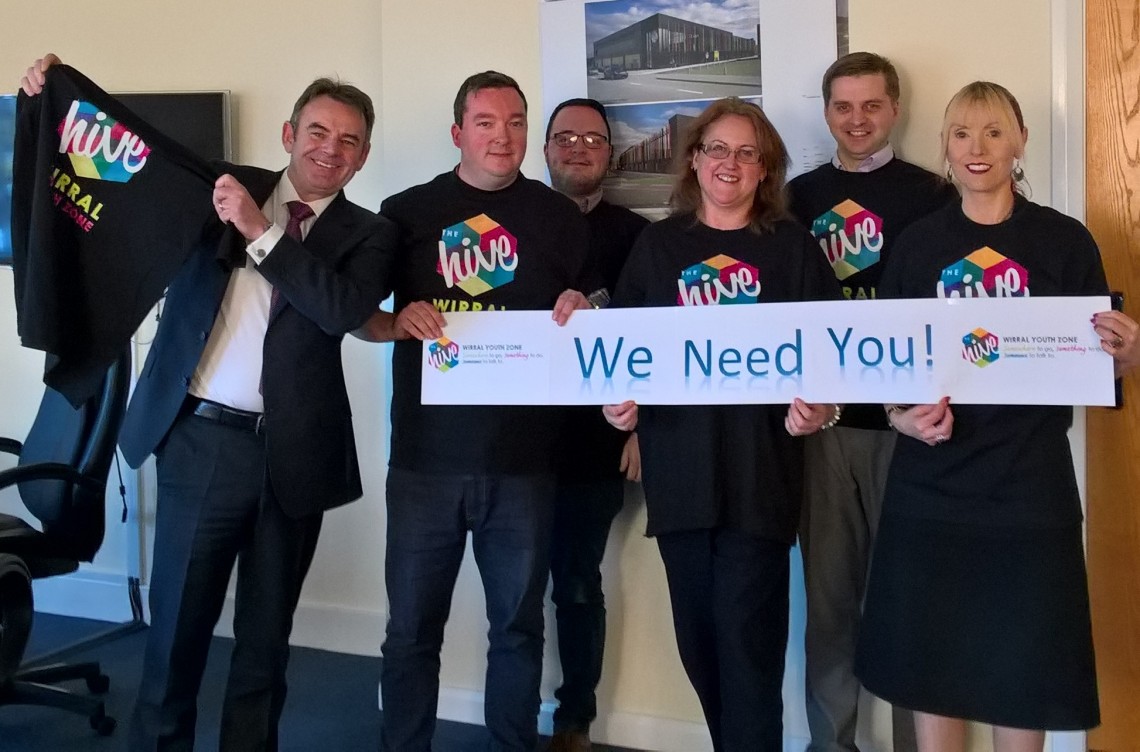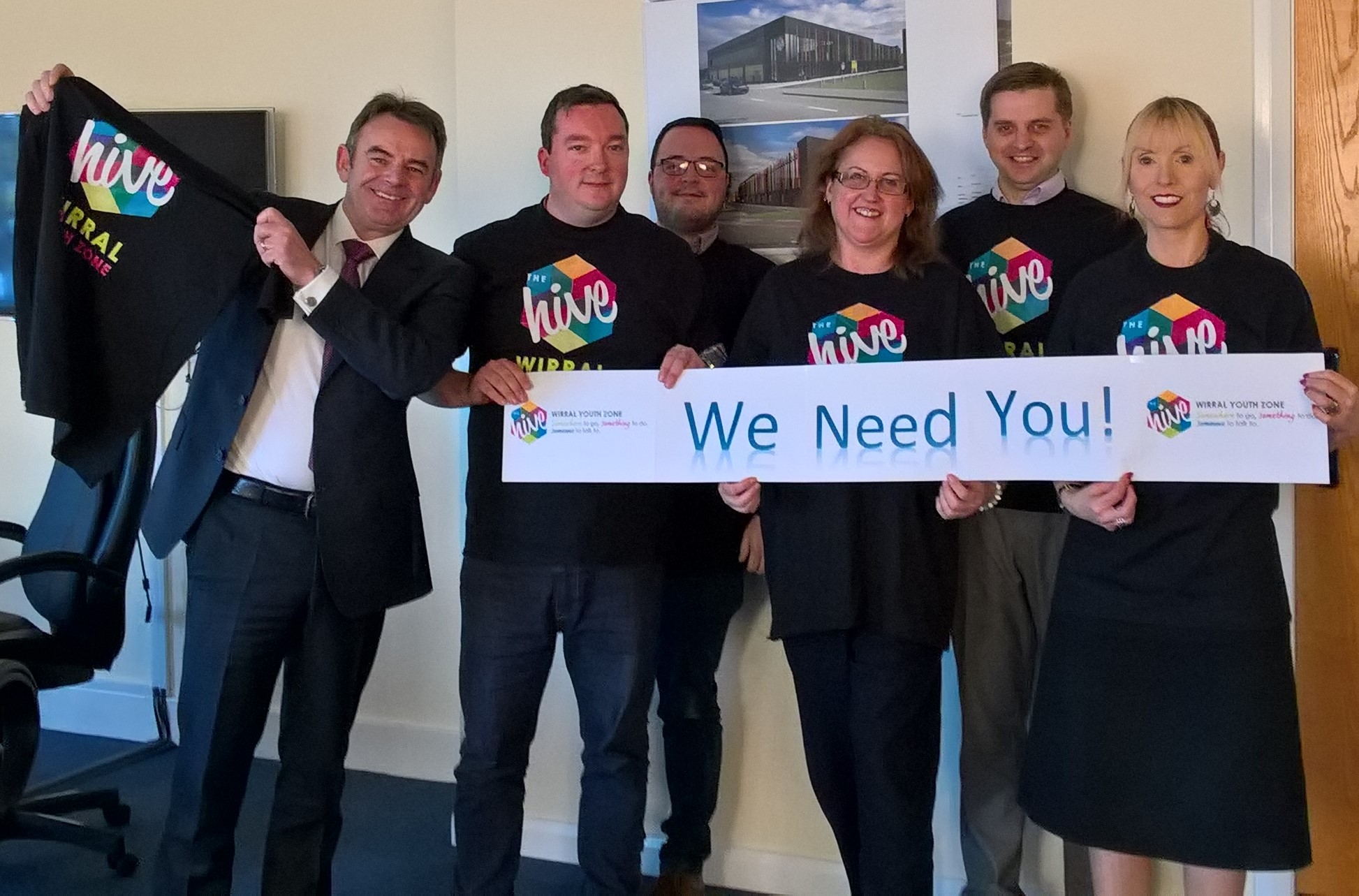 We have signed-up our first Youth Zone volunteers!
Sue Rimmer is officially the first volunteer to sign up and has more than 10 years' experience working with Wirral Youth Offending Service.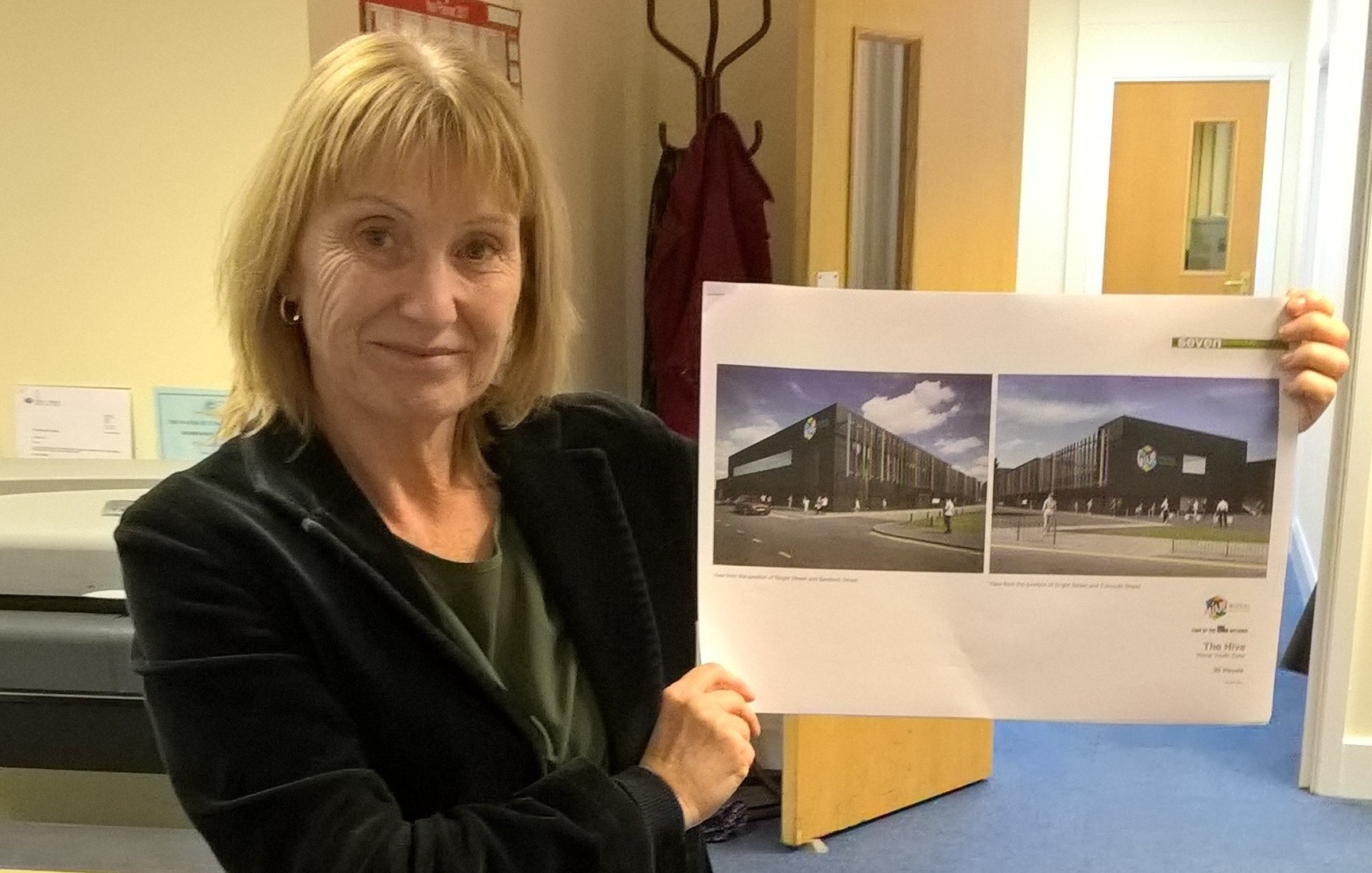 Following Sue, is mother and daughter duo Marie Brunt and Annielee Kelly from Birkenhead who add to the already growing army of 100 strong volunteers set to be recruited before opening in April 2017.
Marie is currently employed as a Teaching Assistant at a local Birkenhead school, whilst her daughter, Annielee, is 20 years old and currently works at Arrowe Park Hospital as a receptionist.
Volunteer, Marie Brunt said: "After hearing about The Hive I think it will be a massive success and I really want to be involved. It has so many activities on offer that will suit all ages and abilities. I think it can make a huge difference to the lives of all the young people who use it and It will be a great asset to the whole community. I believe giving young people support and confidence will help them achieve their goals and aspirations. I'm happy to be starting this with my daughter also volunteering as we both want to give something back to our community."
Volunteer, Annielee Kelly said: "As soon as I heard about the Hive and what it's going to offer the young people in Wirral I wanted to be a part of it. I think the area needed a place for young people that is accessible to all and also affordable. After meeting with Sam Curley, the Volunteer Manager, I was suitably impressed and I hope to gain experience working with young people and offer support to all. I think I could build relationships with young people within the Hive as I can relate to the younger generation."
Sam Curley, Volunteer and Training Manager at The Hive said: "I am very pleased to introduce my first volunteer, Sue Rimmer to our team. Sue has been a volunteer for more than 10 years with Wirral Youth Offending Service which shows how committed she is to helping young people. I hope Sue, Marie and Annielee's dedication will drive us forward to reach our target of recruiting 100 before opening. All our volunteers are going to be involved in something that will make a real difference to the lives of young people in Wirral. It will be an honour to work alongside people who are donating their time to help inspire and encourage young people to reach their full potential."
Our volunteers follow the recent recruitment of our fantastic staff team.
Volunteer roles from Youth Workers, Gym Instructors, Sports, to Inclusion Workers and Catering Assistants are all available to apply for on the Youth Zone's website.
If you want to make a difference to the lives of Wirral's young people, The Hive is currently looking to recruit volunteers for when the facility opens next year.  If you would like to give something back, meet new people, develop skills or gain experience and giving something back, please contact Sam Curley, Volunteer and Training Manager on: sam.curley@thehiveyouthzone.org or visit our volunteer section and APPLY NOW.