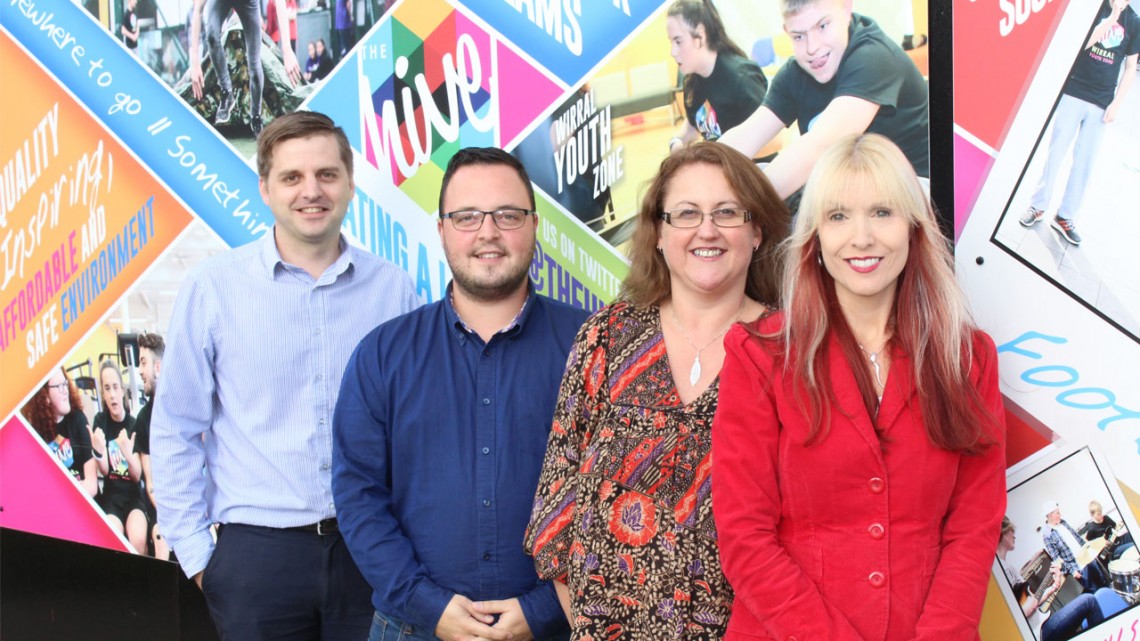 With time ticking until the opening of our very own Wirral new Youth Zone, our Chief Executive, Stuart Barnes, has been busy recruiting the first team members, who will help deliver The Hive's high quality provision when it opens in April 2017.
The Hive Youth Zone will enable positive relationships with young people to develop providing them with inspiring role models. A mixture of 50 full and part-time staff will be recruited as well as 100 volunteers by the time of opening.
One of the first recruits to join the team includes Adam Mellor, Head of Youth Work. Adam's role is to ensure The Hive offers local young people exceptional and innovative services and opportunities. Adam has previously worked as a youth work team leader for Wirral Council. He has 12 years' experience of working with young people and other organisations across all areas of Wirral.
Joining Adam is Kate Thomas as Development Manager. Kate has responsibility for raising income and managing partnerships with the Youth Zone's supporters. Kate's career has spanned 20 years working within the charitable and not-for-profit sectors.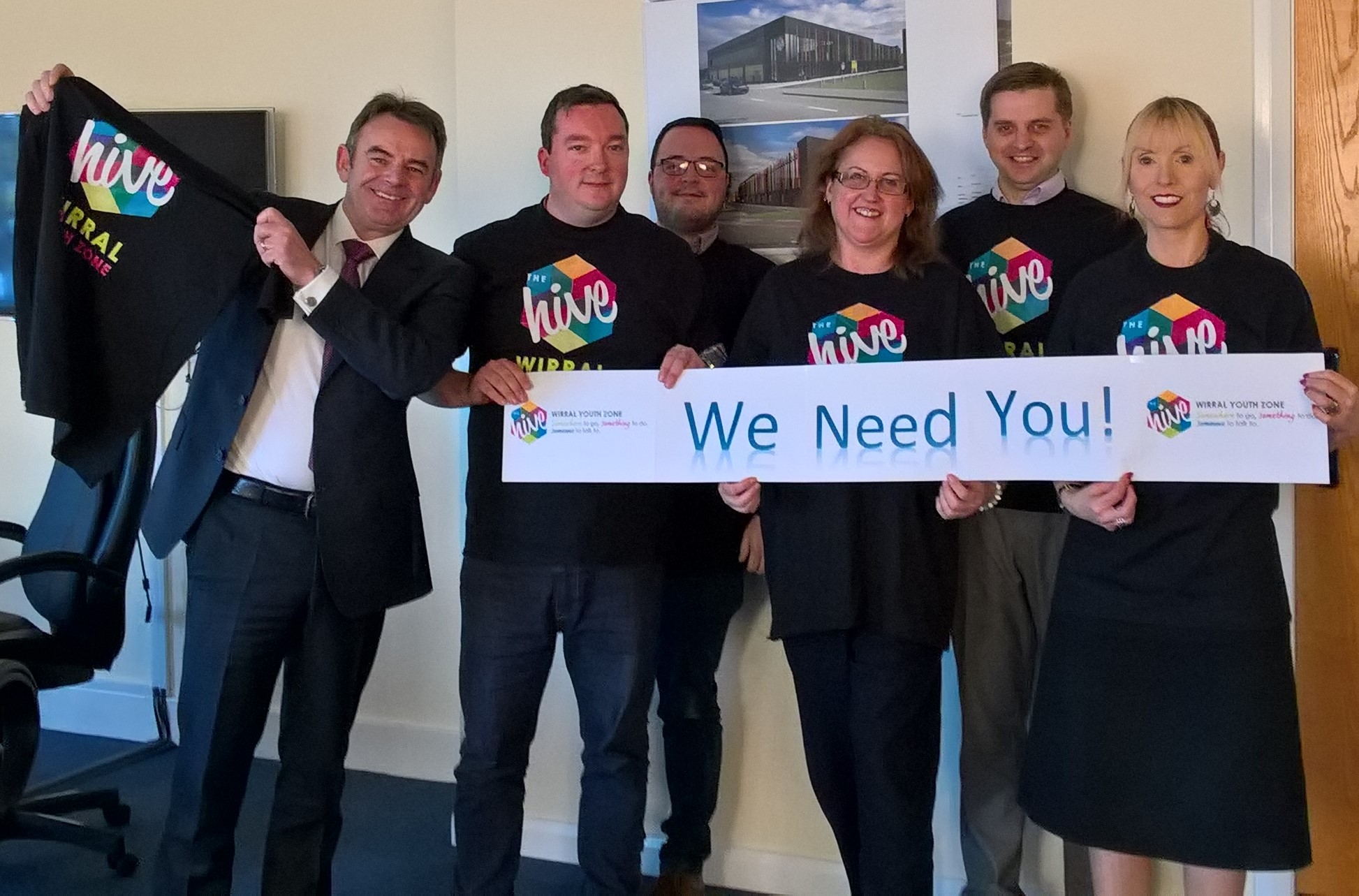 Capital investment for the Youth Zone is underpinned by generous revenue support from dedicated Founder Patrons, a group of individuals, companies and education providers, united by the same aim; to help Wirral's young people lead healthier, happier and more aspirational lives.
Sam Curley is the Youth Zone's new Volunteer and Training Manager whose aim is to recruit 100 volunteers by the time of opening. Sam has spent the past 15 years working as the volunteer co-ordinator at Wirral Youth Offending Service and has vast experience of recruiting, training, motivating and supporting volunteers.
Mark Easdown joins as Administration and HR Manager having spent the last 12 years working for Trinity Mirror. Mark brings a wealth of administration and management skills to The Hive and will be managing the Youth Zone's membership system along with all aspects of administration, Finance & HR.
Stuart Barnes, Chief Executive of The Hive commented on the new team appointments: "I am delighted to welcome all our new faces to The Hive team. It is not long until we open our doors to young people from across Wirral, so it is vital we recruit high quality, experienced and dedicated staff who will help us on our journey of giving the young people of the borough somewhere to go, something to do and someone to talk to. There will be plenty more opportunities to help shape the Youth Zone and we're incredibly excited about recruiting more staff, as well as a whole host of volunteers who are vital to the Youth Zone."
If you want to make a difference to the lives of Wirral's young people, The Hive is currently looking to recruit volunteers for when the facility opens next year.  If you would like to give something back, meet new people, develop skills or gain experience and giving something back, please contact Sam Curley, Volunteer and Training Manager on: sam.curley@thehiveyouthzone.org or visit our volunteer section and APPLY NOW.