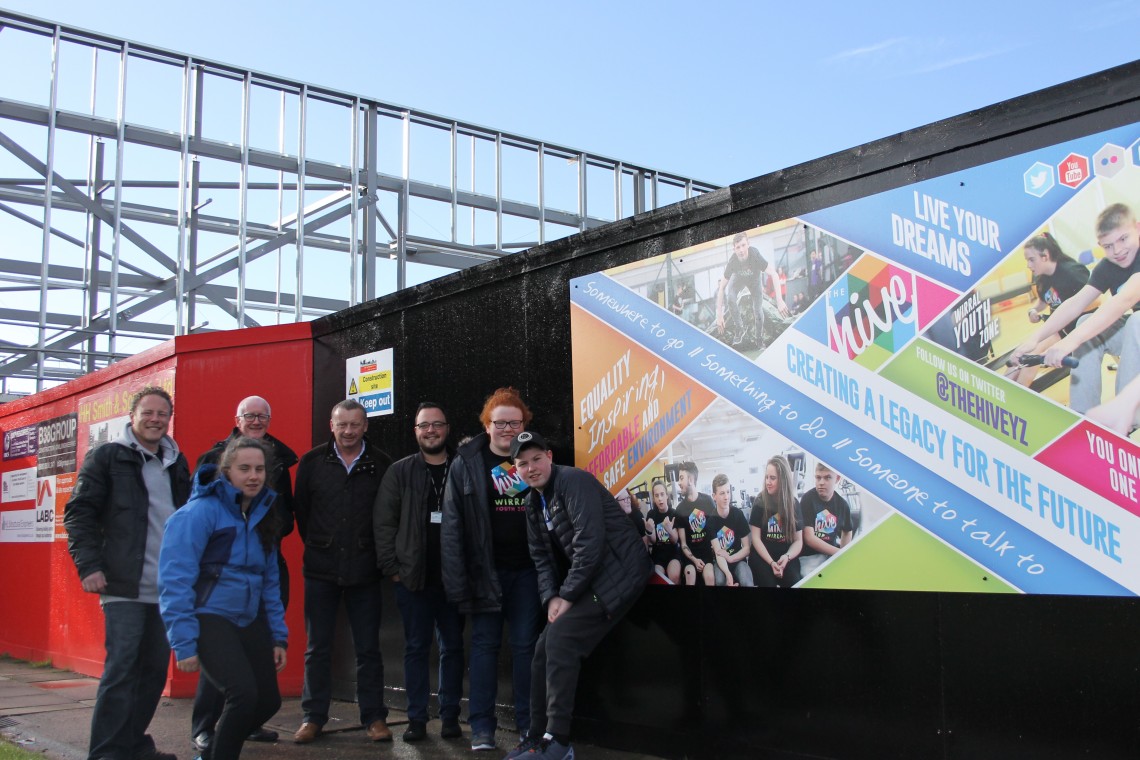 We're very excited to reveal the hoardings designs, created with our Young People's Development Group to sit on the outer perimeter of Youth Zone site.
The hoardings illustrate three key factors: 'Pride in Wirral', 'Branding and Values' and the 'Youth Zone Offer' and they will be fixed by contractors H.H. Smith & Sons on the site boundary on the junction of Exmouth St and Claughton Road.
Take a look through the images, we're sure you will be as inspired by the end result as we are.
Founder Patron URENCO UK, has been working with the young people to convert their ideas into creative designs, which will offer a sneak preview of what Wirral's young people can expect from their Youth Zone.
You can also hear from the young people involved here:
Neil Fagan, Communications Manager at URENCO UK said: "Having the opportunity to work alongside the young people has been a privilege. I've been completely overwhelmed by their creativity and confidence to share their ideas and offer constructive feedback, you can really tell how much the Youth Zone means to them and their peers. All credit to the dedicated group of young people that we worked with; their creativity really has come to fruition with these designs. As a Founder Patron of The Hive, we feel that it's really important to offer more than just financial support and the hoardings project has allowed us to do just that."
Alex Toland, a member of the Young People's Development Group said: "They look really good and they are very creative. The use of the bright colours will make it stand out to passers-by and I think they really do showcase the friendly 'personality' The Hive will offer. I liked the fact that the designers actually listened and made our dreams become real."
Become a Founder Patron of The Hive
Becoming a Founder Patron of The Hive is a chance for the local businesses and philanthropists to create a legacy for the future of Wirral. Their support and endorsement of the project will serve to encourage others to invest in the future of the city's young people. For more information about how to get involved please contact: Stuart Barnes on 07734 217916 or email thehive@onsideyouthzones.org .
Find out more about being part of our Founder Patron Family by clicking here.
Underpinning the revenue funding from The Hive's Founder Patrons is capital investment from Bibby Line Group, The Johnson Foundation, Lord Leverhulme's Charitable Trust, Garfield Weston Foundation, UBS Optimus Foundation, Linbury Trust, The OnSide Foundation, The Queen's Trust, St James's Place Foundation, Holroyd Foundation, Wirral Borough Council and Merseyside Fire and Rescue Service. Click here to find out more about our Capital Supporters.