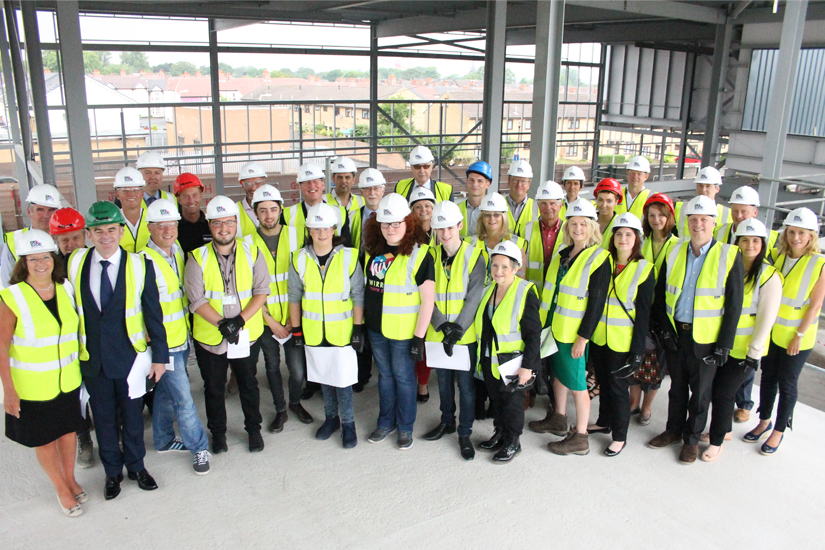 On Friday 10th June, we welcomed our family of Founder Patrons to the Youth Zone site to get an update on the project and meet the team, including the young people, who have been working hard to deliver our amazing new facility.
As you will see from the pictures below the building is shooting up out of the ground and will be open to thousands of young people from across the borough before we know it.
Become a Founder Patron of The Hive
Becoming a Founder Patron of The Hive is a chance for the local businesses and philanthropists to create a legacy for the future of Wirral. Their support and endorsement of the project will serve to encourage others to invest in the future of the city's young people. For more information about how to get involved please contact: Stuart Barnes on 07734 217916 or email thehive@onsideyouthzones.org .
Find out more about being part of our Founder Patron Family by clicking here.
Underpinning the revenue funding from The Hive's Founder Patrons is capital investment from Bibby Line Group, The Johnson Foundation, Lord Leverhulme's Charitable Trust, Garfield Weston Foundation, UBS Optimus Foundation, Linbury Trust, The OnSide Foundation, The Queen's Trust, St James's Place Foundation, Holroyd Foundation, Wirral Borough Council and Merseyside Fire and Rescue Service. Click here to find out more about our Capital Supporters.