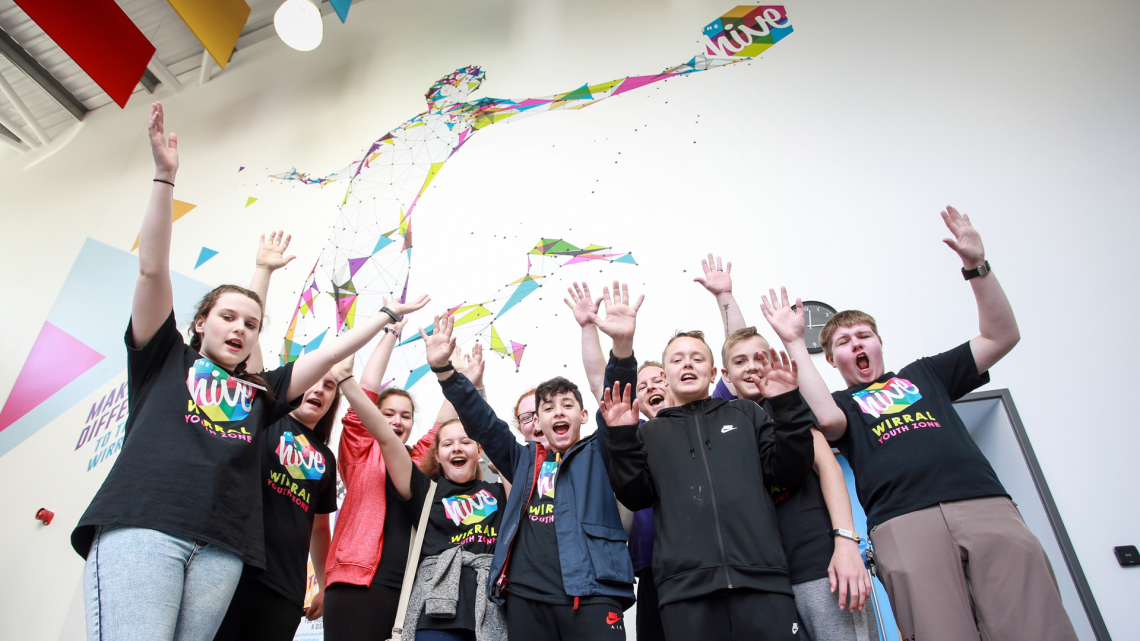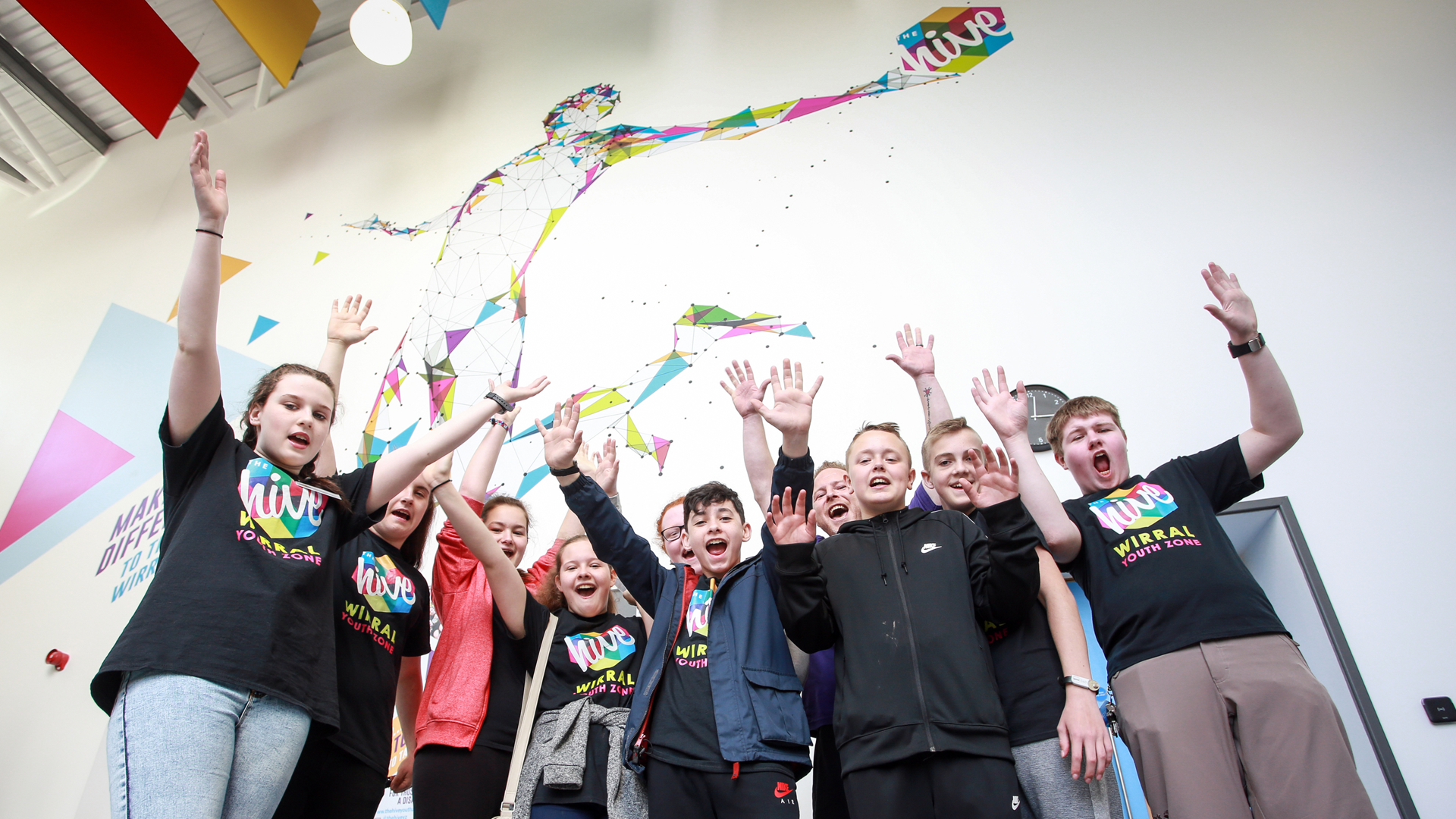 Not sure if you heard the rumours (or the noise from Saturday's events) but… WE ARE OFFICIALLY OPEN!
If you missed it, here is a bit of a recap of what can only be described as one of the best events Wirral has seen…
Creating a carnival atmosphere, local band Wirral Samba welcomed young people and their parents as they waited in the sunshine for the doors to open at 1pm, before they headed inside for an afternoon packed with activities.
Just as the doors were about to open to the queue of people 'buzzing' to get in the building, we managed to hit an amazing milestone of 1000 members. Rosie Lovett was named as the lucky member and was presented with a £30 voucher and t-shirt in celebration. It was fitting that Rosie, aged 14, played a part in naming Wirral Youth Zone, 'The Hive' back in 2014… what a brilliant journey we have all been on to get to this point.
As if 1,500 people from across the borough joining us for the celebrations wasn't special enough, we were delighted to have our Chairman and Cammell Laird's Chief Executive John Syvret CBE alongside representatives from each of the key partners in the project – Wirral Council Leader Cllr Phil Davies, young people and the first volunteer – to perform a ceremonial ribbon cutting and officially hand over the £6million facility to the young people of Wirral.
"Saturday's opening was such a special occasion and it was an honour for me to be a part of it. We know that this is just the beginning though and we are hugely excited to offer this facility to the young people of Wirral – The Hive belongs to them. This is a special facility that will enrich the lives of so many people across Wirral." Stuart Barnes, CEO
Now the fun really begins as we launch our session timetable to both junior and senior members. Find out all the details here.
If you haven't signed up don't worry, you can register online – membership costs just £5 a year with young people then paying 50p per visit. Click here to join.