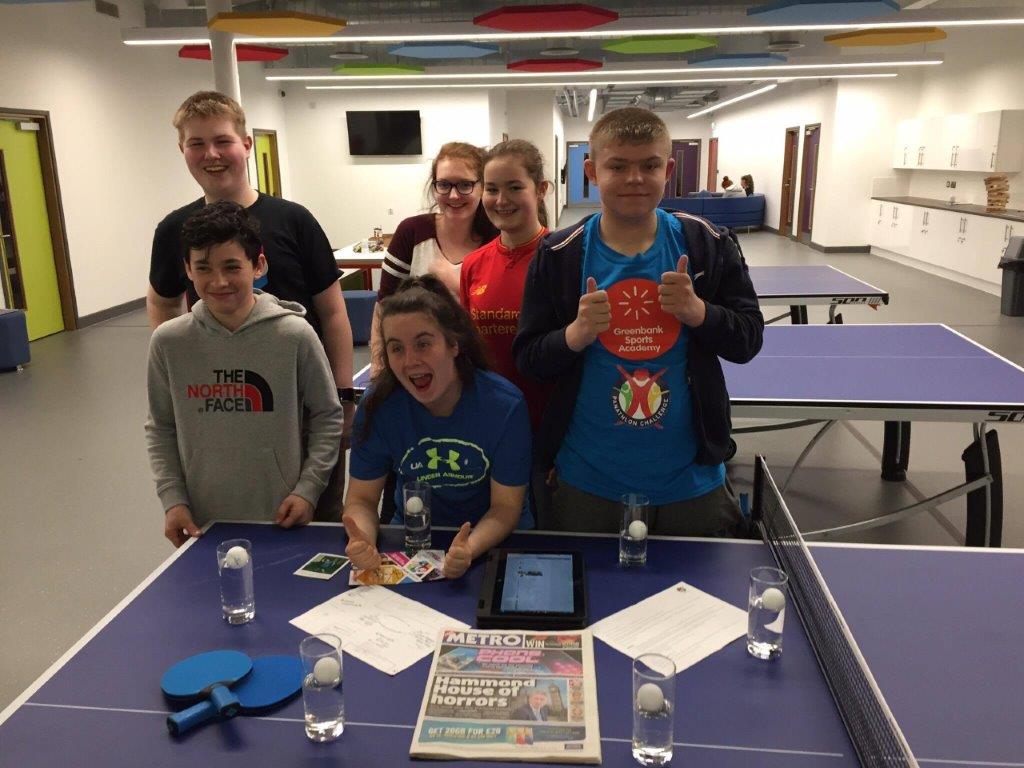 Time capsule competition launched as pre-opening Youth Zone events take shape
The young people of Wirral have a unique and historic chance to be engraved in the history of The Hive Youth Zone as we today launch our borough-wide Time Capsule Competition.
This momentous opportunity will give the chance for the borough's young people to submit an item that they would like to be added to our Youth Zone's time capsule before it is buried in the ground.
We are looking for ideas that young people will find interesting and that reflect life for a young person in 2017, come 50 years' time.
Items could include photos that relate to the Youth Zone or specific information about school, family life or about Wirral as it currently is. Young people may opt for popular trends such as films, games, fashion and I.T in the form of a piece of art, a poem or even a song from the present day! Remember, the time-capsule will not be opened until 2067 – at the earliest!
Adam Mellor, Youth Work Manager at the Hive Youth Zone said: "This is a great opportunity for the young people of Wirral to be a part of history. The Youth Zone will be in Wirral for years to come and it's important we recognise the values of The Hive through this young people's time capsule competition."
The competition will be judged by our Young People's Development Group. They will choose 10 winners and their submissions will be placed into the capsule. Submission items should not exceed a width of 20cm – approximately the size of an A4 sheet of paper – so think small!
Entries are welcome from all young people aged 8-19, or up to 25 with a disability from Wirral and must be sent with details of the young person including their name, age, address, contact telephone number and parental contact details (if under 16 years of age).
All items should be sent to: Wirral Youth Zone, Bright Street, Birkenhead, Wirral, CH41 4EA. Winners will invited to a photo shoot at the Youth Zone.
With less than 5 weeks to go until the opening weekend, the exterior elements of the £6m Youth Zone including the newly installed skate park, 3G football pitch, four court sports hall, dance arena and the many work rooms is now complete with interior 'fitting out' continuing by the day.
The 100 strong team including full time staff and volunteers recently united to conduct an in-depth training and planning session ahead of a number of PRE-OPENING Youth Zone events which will give young people and their families the chance to test out the facility.
• Welcome Family Event – 19th March – for residents.
• Mini Olympics Sports Day – 24th March – For young people aged 8-19. Sign up by emailing Sports Co-ordinator: andy.roberts@thehiveyouthzone.org
• It's a KNOCKOUT – 25th March –  Bring your family along and have a 'knockout' of a time at Wirral's new Youth Zone! For more information email treena.gilson@thehiveyouthzone.org.
• Hiveability Inclusion Taster Session – 30th March – For young people with disabilities and additional needs aged up to 25. Email The Hive's Inclusion Manager, Dougy Oliver on: dougy.oliver@thehiveyouthzone.org.
• 'Live at The Hive' – 31st March – Are you aged between 13 and 19? Are you an upcoming band or soloist? We are looking for musicians to perform at a live music gig at The Hive Youth Zone! Sign up today by emailing: jennifer.chamberlain@thehiveyouthzone.org
For more information on any of The Hive pre-opening events, please click here.
To take part in any Youth Zone activity, young people must sign up as members!