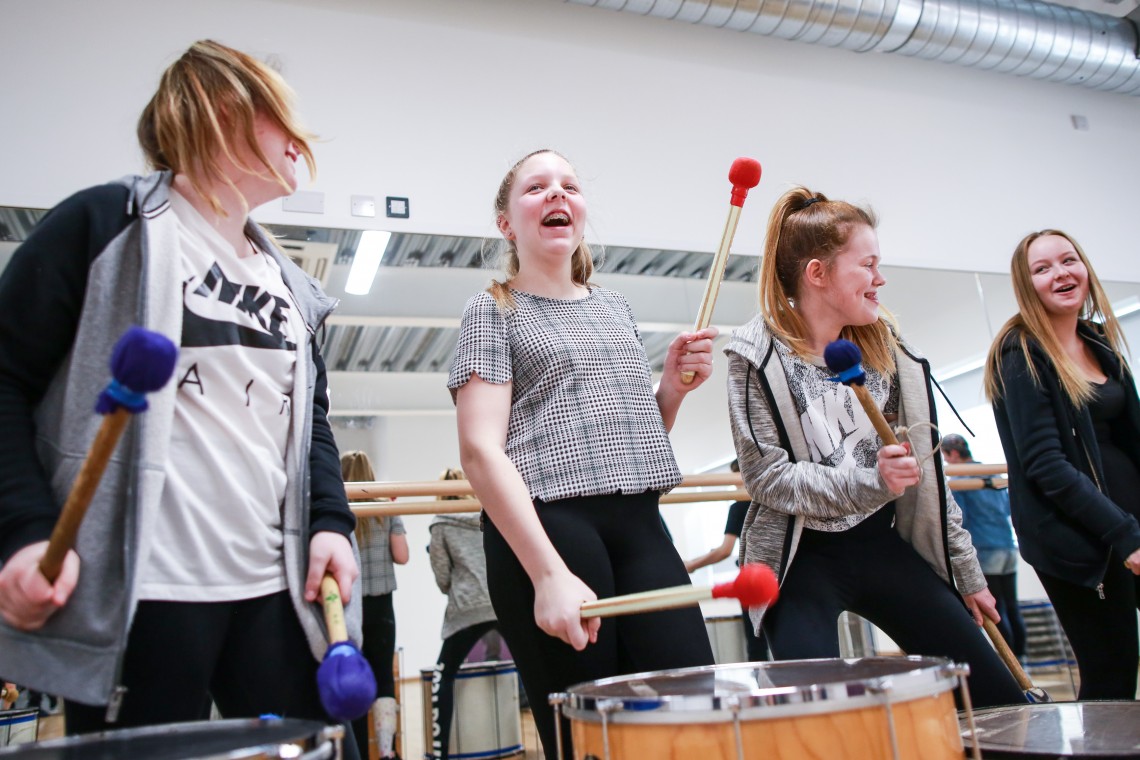 As Hull 2017 kicks off its spectacular year as City of Culture, All Star Entertainment presents BLOCK PARTY part of Hull 2017 ROOTS & ROUTES Creative Communities Programme, that is coming to The Hive this coming Thursday April 20th 2017!
From Spring 2017 working in five communities along the M62, artists will support young people to explore their creative roots and identities embracing everything from fashion, food, digital production, music and visual art to poetry, dance and performance.
They'll bring together hundreds of young people living along the M62 from Birkenhead to Liverpool, Bradford and beyond and bring them all back to Hull to connect with local young people, experience the City in full Year-of-Culture swing and put together the BIGGEST BLOCK PARTY in Hull itself in late June…
The fantastic fun kicks off at The Hive on Thursday. There'll be free workshops in digital music making from 5.30pm followed by the first of a series of unique BLOCK PARTY! events following on from that…Bradford based DJ and producer Shaun Dean is a rising star on the UK Bass/Bassline scene. He's be giving a master class and performing for the young people of Wirral.
All Star Project Manager Ross Elliot said: "There'll be workshops, activities and events taking place in towns and cities right along the M62 on an exciting creative project that will offer young people opportunities to work with professional artists from those maybe taking their first plunge into rapping, producing, designing etc to those who want to showcase their own skills and talent.. and then to top it all they get to travel to Hull to be part of this amazing year as well. We can't wait!"
Jennifer Chamberlain, Arts Co-ordinator for The Hive Youth Zone said: "It's a pleasure to host the first Block Party here at The Hive, less than two weeks after our state of the art Youth Zone opened in the heart of Birkenhead. Providing access to the arts is an integral part of our offer, and working in partnership with cultural organisations on projects like this is key to ensuring Wirral's young people are given the very best creative opportunities."
You can find out more about this amazing programme by visiting www.hull2017.co.uk  as well as www.allstarents.co.uk for more details. Contact Team All Star at christine@allstarents.co.uk for more information
Contact:  jennifer.Chamberlain@thehiveyouthzone.org for more info about the Hive Block Party.