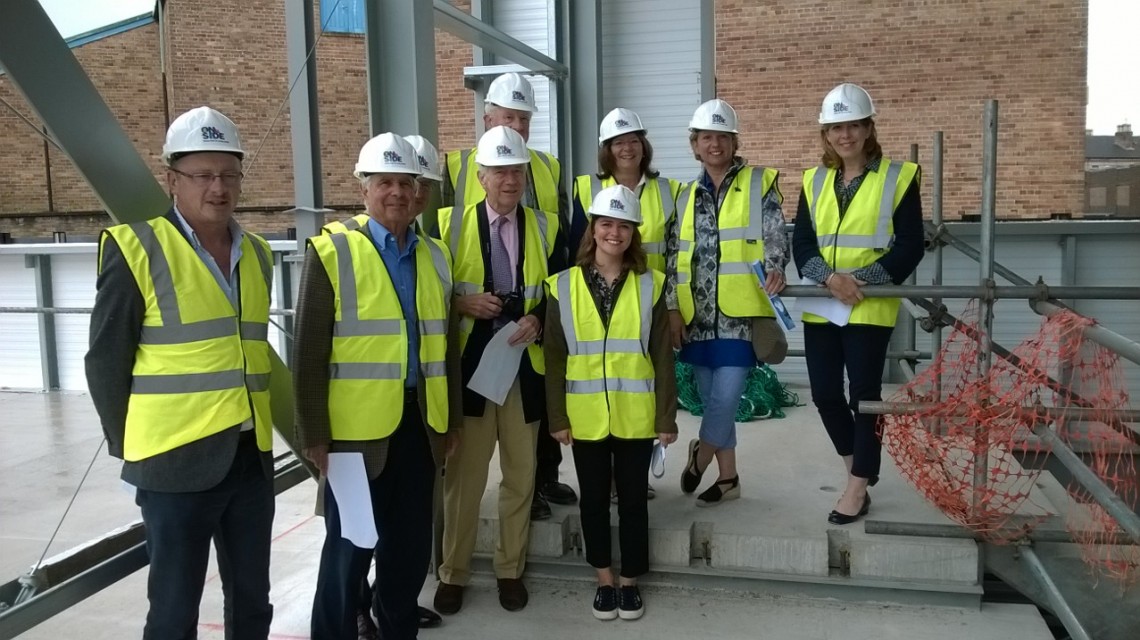 Anne Duchess of Westminster
Anne Duchess of Westminster's Charity is the latest high profile organisation to back Wirral Youth Zone as a Founder Patron.
The grant, totalling £75,000, will see the charity donate £25,000 per annum over the next three years to support the state-of-the-art facility that will offer a multitude of activities and guidance and support services to support local young people.
Anne Duchess of Westminster was the widow of Bend'Or, 2nd Duke of Westminster, who died in 1953. She set up the charity bearing her name in 1965 and on her death in 2003 the charity was the principal beneficiary of her will.
The trustees of the charity aim to assist other with objectives that reflect Anne Duchess' own interests and causes located in areas in the UK in which she lived including; Cheshire, Wirral and Merseyside.
Tim Marshall, Chair of trustees said: "We understand the importance of Wirral Youth Zone and the positive impact this centre will have on the lives young people, raising aspirations and improving the health, wellbeing and future prospects for thousands. We are delighted to be able to make a significant contribution to The Hive in the knowledge that the benefits for the entire community will be long lasting and far reaching."

The Hive's General Manager Stuart Barnes said: "As the building progresses week on week and the opening approaches, this revenue support will go a long way to helping the young people of Wirral over the coming years. We are excited to be working with such a high profile charity and we are extremely grateful for their kind gesture of support."
Revenue support has also been pledged by numerous further local businesses. Click here for a full list.
Becoming a Founder Patron of The Hive is a chance for the local businesses and philanthropists to make the difference to the lives of young people and the future of a prospering region. Their support and endorsement of the project will lead the way to encourage others to invest in the future of the city's young people. For more information about how to get involved please contact: Stuart Barnes on 07734 217916 or email thehive@onsideyouthzones.org