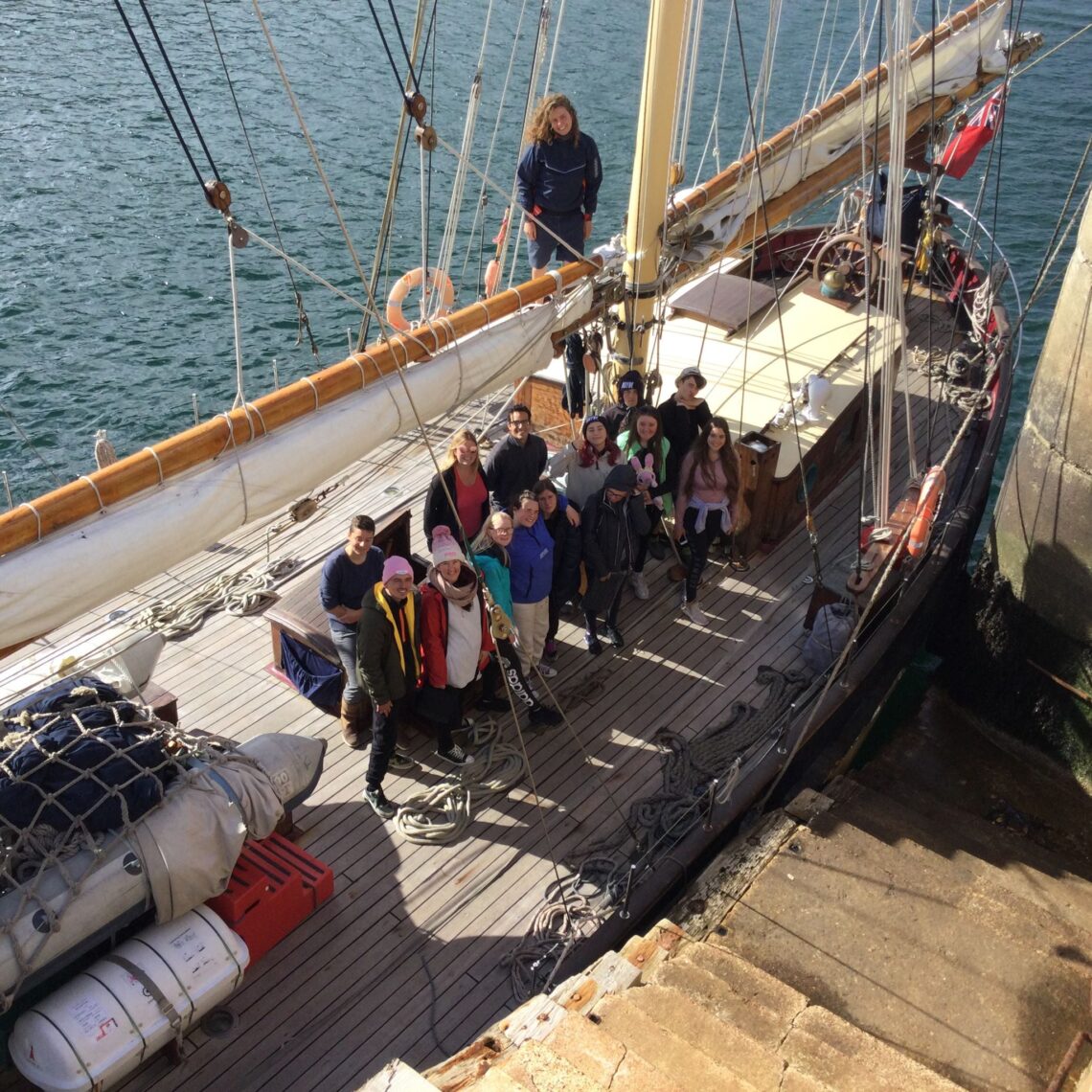 Our young people are back from their adventure at sea aboard the Tall Ship 'Maybe.'
9 Hive members, who all completed our first NHS Cadets programme this summer, took on the challenge of sailing from Falmouth to Liverpool via the Isle of Man.
Their voyage proved difficult due to bad weather, rough waters, and lots of seasickness.
'It was so overwhelming yesterday as we have thrown up so much so that was bad! The waves were quite bad. We all miss home. The waves were quite bad yesterday as well which was quite scary but everyone has been so supportive and caring and the group have really become a family away from home' – Chloe
However, the team pulled together to support each other, cooking all meals, and taking part in a daily 'happy hour' where young people did ALL the cleaning.
'Today I had tropical granola for breakfast, then as part of happy hour (cleaning time), I cleaned the galley. My watch team and I made cornflake cakes and then we all went on board the Blue Clipper. I went out on the bowsprit and climbed the riggings; it was scary but a great experience' – Tammy
This hands-on experience taught our young people some of the most important skills in life; teamwork, communication, independence, and taking responsibility. They created incredible memories that will last a lifetime!
'We went on the bowsprit which was awesome, then played twister and we learned some of the phonetic alphabet. Now I am kneading bread dough and I really enjoy doing it' – Tom
We are so proud of every one of them and congratulate them for completing their incredible voyage!
'Despite how tough it was, many of the young people were crying when we had to leave! One of my highlights was a group of young people singing songs on deck under the stars while on night watch.' – Sam (Hive Arts Coordinator)
We would like to thank the crew on board for leading such a memorable experience and Merseyside Adventure Sailing Trust (MAST) for organising the venture and for raising most of the funds needed for the voyage. Many thanks too, to Hive supporter, Debbie Black, who also raised funds for a young person to take part by running in a sponsored event.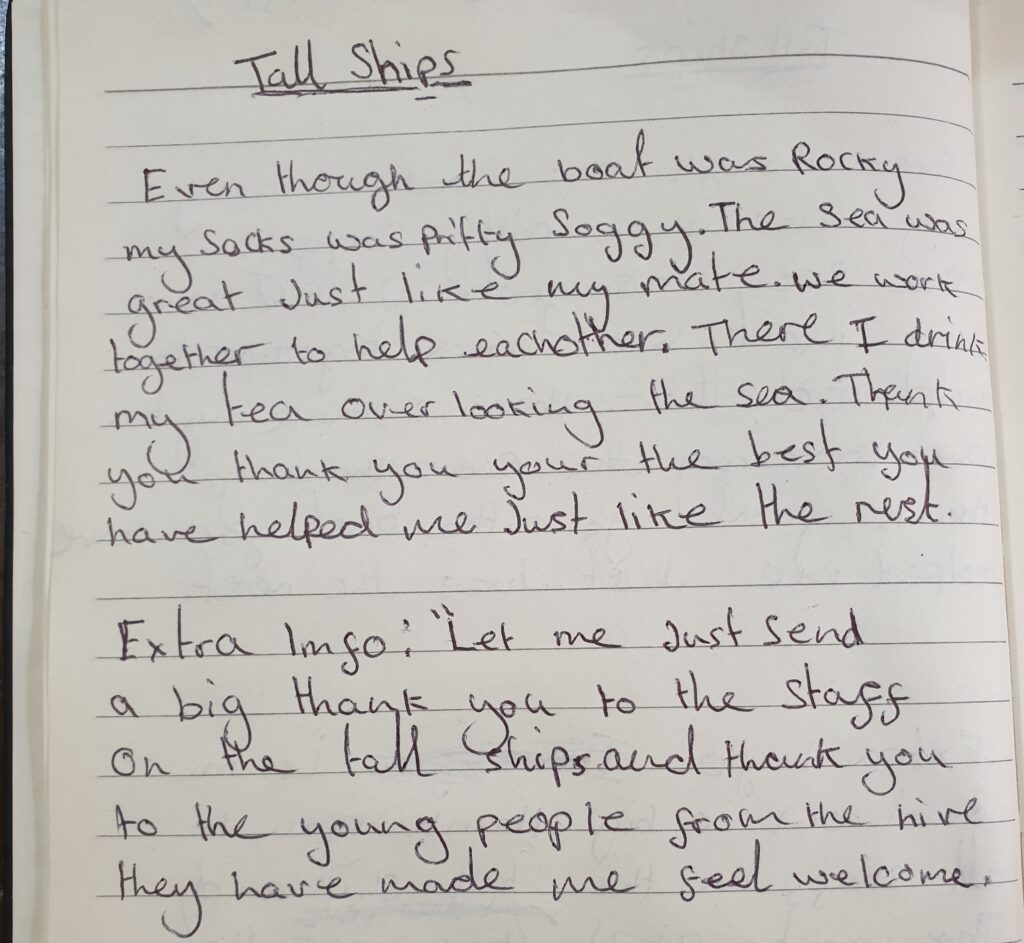 A poem by Cody on board the Tall Ship