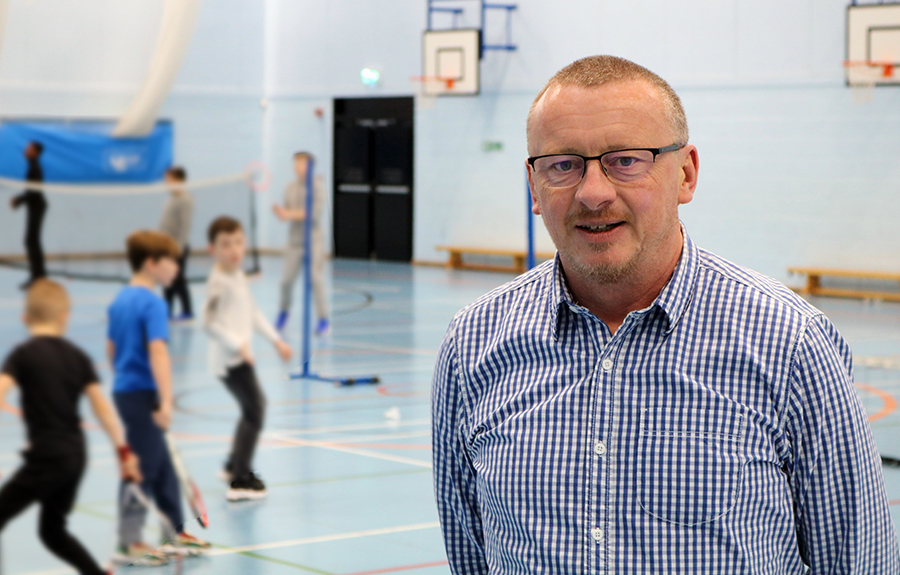 In January, after 15 months away, we welcomed Stuart Barnes back to The Hive as our permanent CEO once again. Having worked for The Hive since before opening as employee 001 he left in October 2018 to take up a role with our "umbrella" charity, OnSide Youth Zones, heading up the opening of new facilities for young people across the U.K. Drawing on his experience from The Hive he led the team who successfully opened three new Youth Zones in London last year, making the OnSide network a truly national one.
After an interim spell supporting us on a part time basis, we are delighted that Stuart has now returned. He says;
"I thoroughly enjoyed my time in London, and I return to The Hive with new experiences, learning and ideas, having seen much of what we do from other perspectives. Having been asked to support The Hive last Autumn for a while, and after a serious accident which caused me to re-evaluate my priorities, I felt that it was at The Hive that I most wanted to focus my energy and vision.
The team at The Hive are beyond enthusiastic and passionate about what they do and The Wirral is a very special place, full of supporters, partners and others who are generous and who clearly care deeply about their community and young people.
I am relishing the opportunity to work once again with such incredible people and look forward to, together, ensuring that The Hive not only continues to open its doors 365 days a year but has an even greater impact on even more young people."