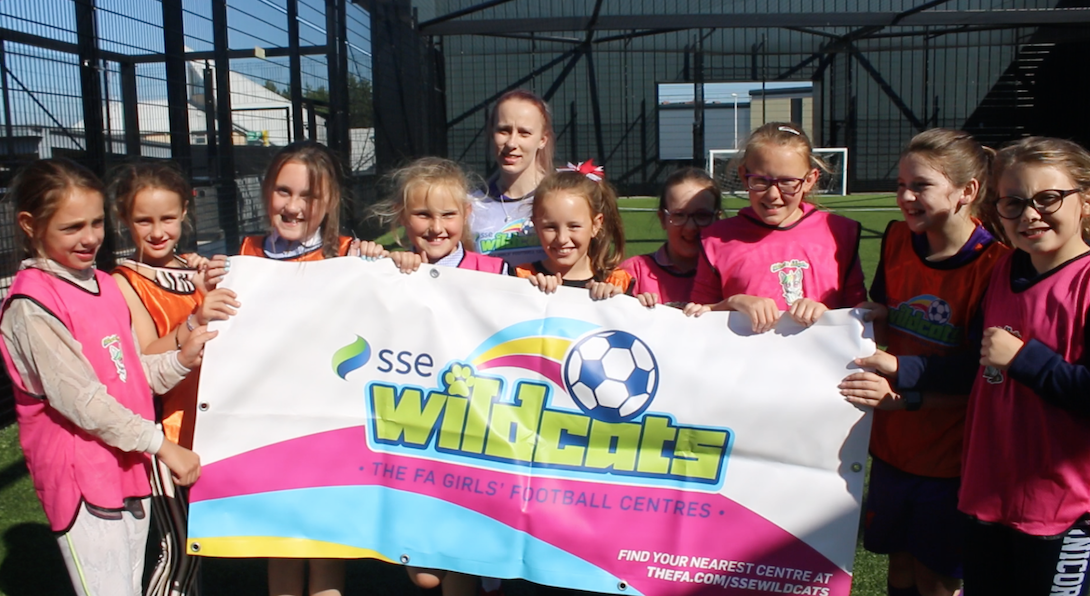 We are delighted to be an official SSE Wildcats Centre!
This new initiative from the FA has been designed to inspire girls aged between 5-11 to be involved in football for the first time and provide regular opportunities to play supported by an exciting and engaging programme of coaching sessions.
The Hive joins over 1400 centres which have now been established nationwide, with sessions for our junior members taking place every Tuesday.  Led by sports youth worker Emma, who became a qualified FA Wildcats coach as part of this new programme, the sessions provide a safe environment for girls to have fun engaging with football, make new friends, develop fundamental skills and create foundations for a lifelong love of sport.
SSE Wildcats Girls' Football has been established in partnership with SSE, supporters of girls' football participation and sponsor of the SSE Women's FA cup, with support from UEFA, FIFA and The Youth Sport Trust.
To find out more visit http://www.thefa.com/womens-girls-football/get-involved/wildcats