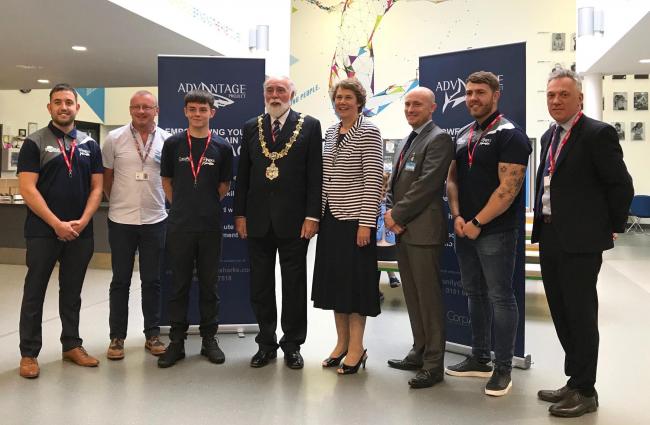 From next month The Hive will be home to a new project from Sale Sharks Community Trust. 'Advantage Wirral' was officially launched by Cllr Geoffrey Watt at a special event at the youth zone earlier this month.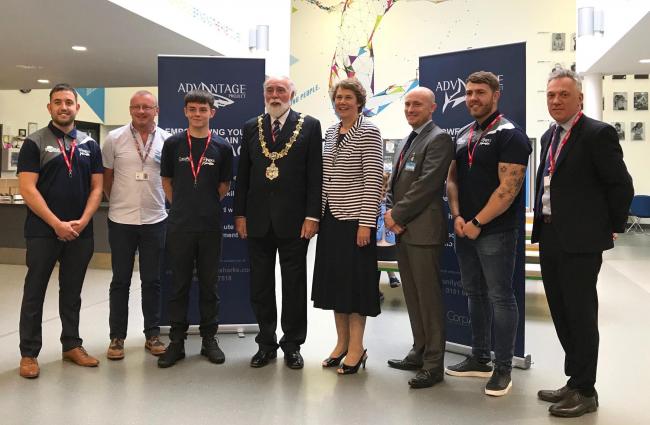 Led by Premiership Rugby side Sale Sharks, the Wirral business community came out to support the project, which aims to boost job prospects for 16-18 year olds
Also attending the launch was council leader, Cllr Phil Davies and more than 50 representatives from businesses including Park Group, The Contact Company, Chamber of Commerce and Wirral Metropolitan College.
A pilot project in Manchester and Salford has already helping improve prospects for more than 140 young people.
Now the Sharks are hoping to replicate the programme's success in Wirral.
Alison Warwood, head of programmes at Sale Sharks Community Trust, said: "It was fantastic to see so many people at the launch event in support of Advantage Wirral.
"This programme has had a positive impact on lots of young people in the North West already and we're delighted to be expanding its reach into Wirral.
"Advantage Wirral is all about connecting young people with opportunities that can help them see a brighter future.
"That could take the form of qualifications, new skills or training and often work placements or apprenticeships.
"We were really pleased to have so many people at our launch event because the Wirral business community can play a huge role in helping to give these young people opportunities to develop and grow, which will have a positive impact on local communities too."
In addition to work placements, other aspects of the programme include life skills sessions, closer mentoring and support, training and sports sessions – all of which are delivered by Sale Sharks' award-winning community coaches.
The launch event also included a Question and answer session with keynote speeches from Cllr Watt, as well as John Greaves, from home assistance provider HomeServe.
For more on the work of Sale Sharks Community Trust, visit www.salesharks.com/community