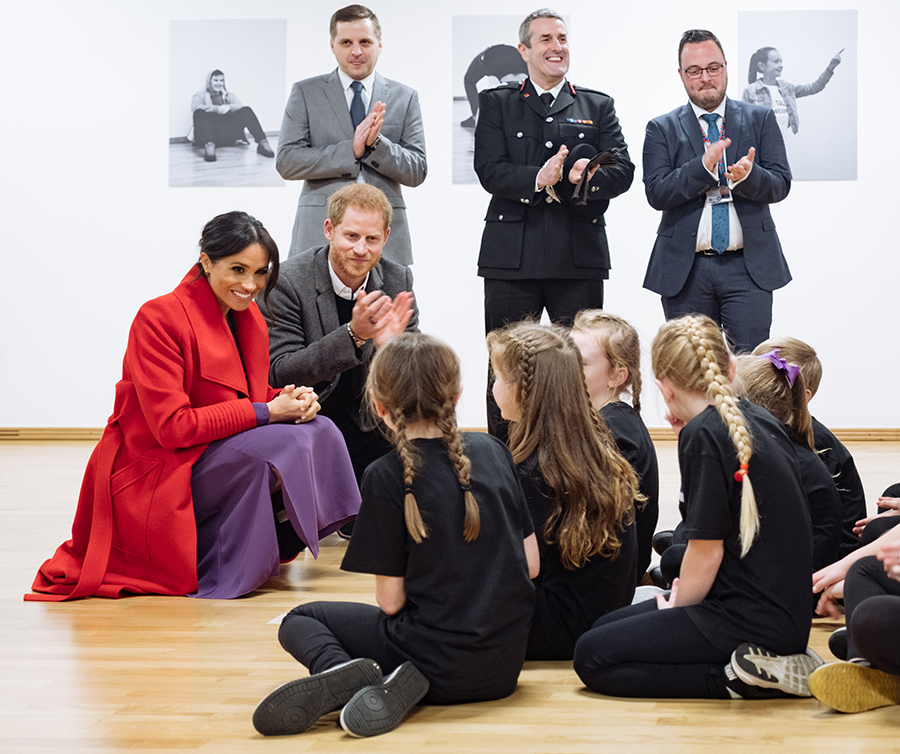 Young people from Wirral had the privilege of meeting the Duke and Duchess of Sussex today (Monday 14thJanuary) when the couple visited The Hive Youth Zone in Birkenhead to see for themselves the amazing impact it has on local people and the wider community.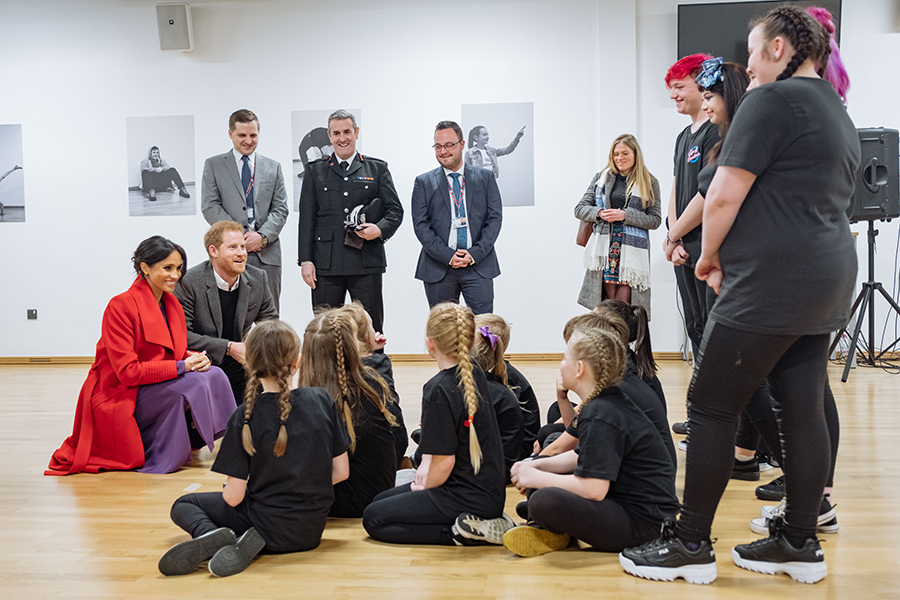 As part of their first official engagement of 2019, both the Duke and Duchess joined several activities and workshops before unveiling a plaque to mark their visit to an audience of local young people, youth workers and volunteers.
The Hive was created by national charity OnSide Youth Zones, that has developed ten state-of-the-art youth facilities across the UK and is set to open three in London during 2019.
The Youth Zone provides a safe environment for young people to spend their leisure time and develop key skills that help support their aspirations and journey to adulthood.
Since opening in April 2017, the Birkenhead based charity is regularly used by over 3,500 young people aged 8 to 19, or up to 25 for those with a disability.
During their visit, the Royal couple learned about The Hive Youth Zone'spositive approach to emotional and mental health wellbeing, an issue close to the Duke of Sussex's heart.
Youth workers explained how young people are supported and encouraged to engage with each other through positive activities that help build relationships and reduce isolation.
The Royal couple also visited the Youth Zone's hair, beauty and wellbeing salon, to hear more about the 'Bee Yourself' campaign – an initiative which helps build confidence and raise self-esteem for female members through group discussion and workshops. They spent some time talking to members about how having access to the Salon gives them a chance to practice their skills with a view to following a career in the industry.
Adam Mellor, Chief Executive Officer at The Hive Youth Zone, said: "It was an amazing experience for the young people to meet the Duke and Duchess of Sussex and have a chance to talk about what being a member of the Youth Zone means to them.
"We are delighted that the royal couple chose to visit us and see how the team here is working hard to change lives in the Birkenhead and Wirral community.
"It was great that they were able to see the work we're doing as part of the 'Bee Yourself' campaign. It celebrates and promotes positive female role models, so meeting The Duchess of Sussex has really inspired our members."
Alex, age 19, a member of The Hive who met the Duke and Duchess, added: "It was great to meet them, I felt like they could relate to me when I told them about my journey at The Hive, and the way it has helped me to become the person I am today. I'm so thankful that I got the opportunity to tell them how Onside Youth Zones help young people on a daily basis.''