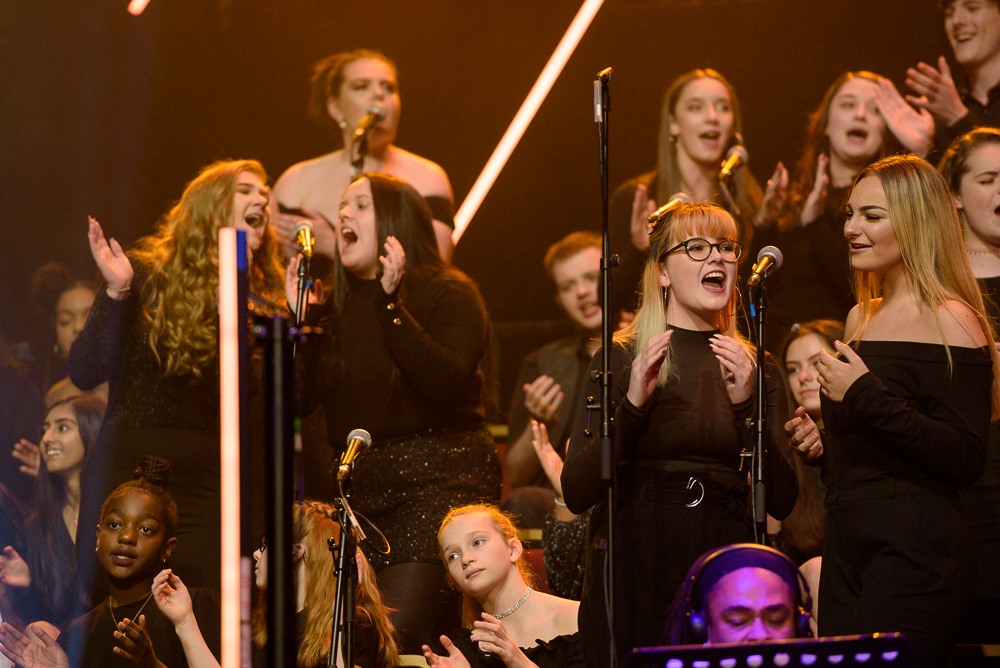 On Sunday 17th November talented young people from across the Onside Youth Zones network took to the stage of the Royal Albert Hall and performed alongside world-renowned artists to an audience of thousands and HRH Prince Harry at the OnSide Youth Zones Awards.
The ceremony, held at the Royal Albert Hall in London, recognised young people's exceptional achievements with awards presented to those who have made a real difference in their community, have breakthrough talent, or have overcome the most challenging of circumstances.
The evening saw fantastic performances from The Script, with their smash hits 'Superheroes' and 'Hall of Fame', and John Newman with 'Love Me Again'.
Sens.A, a 18 year old rap artist from The Hive performed an original piece, written with two other young people (3Bless and Duncan) in collaboration with established grime artist Yizzy.
The Youth Zone's 'Edge of Seventeen' senior vocal group performed throughout the evening as the onstage choir accompanying other young people as they performed and closed the show with an incredible performance of 'This is me' from The Greatest Showman.
HRH The Duke of Sussex attended a reception where he met young Youth Zone attendees and award nominees. The Hive Young Leaders, who were nominated for a 'Giving Back' award in recognition of the role they play at their Youth Zone had a chance to talk to The Duke who was keen to find out more about what they do in their role at The Hive.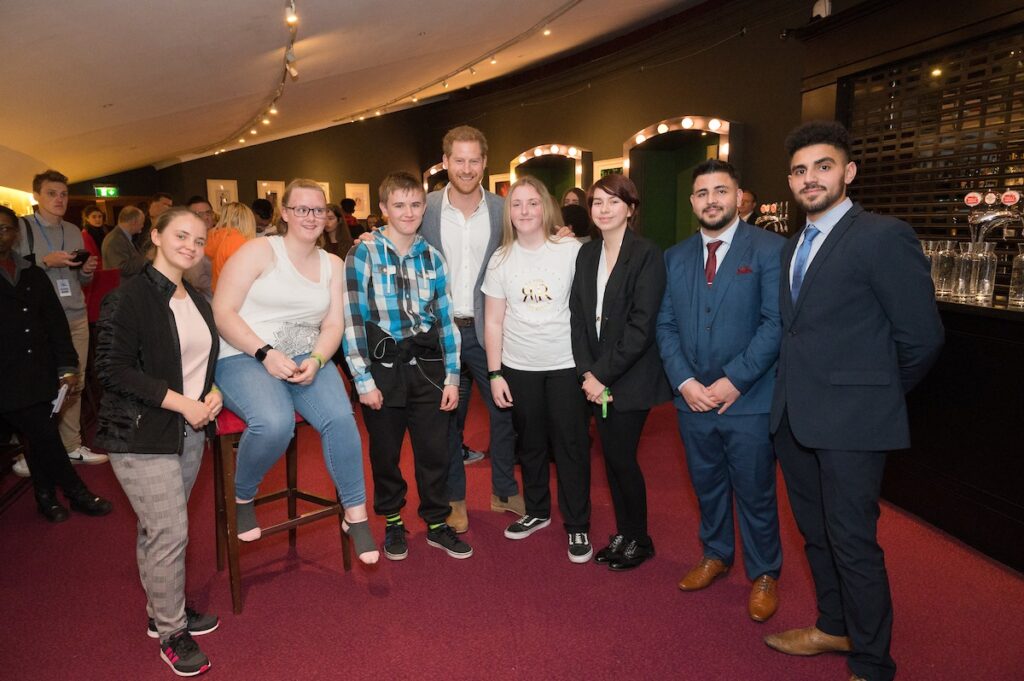 Chloe, age 15, a Hive Young Leader who spoke to The Duke said:
'Prince Harry was really down to earth and was really interested about what we do as Young Leaders. He asked us what we would do if we didn't have The Hive to go to, and we all said we would be really bored and have nothing to do! It was an amazing experience; it was so brilliant to meet him and have the chance to tell him about The Hive.'
His Royal Highness delivered a speech before presenting the OnSide Health and Wellbeing Award.
HRH The Duke of Sussex told the full Royal Albert Hall:
"Whether you are an OnSide member, or have helped make OnSide possible, you're helping pave the way for someone else. And this is a chance to celebrate that. A chance for you to see what you have achieved together, the difference you are making, and the role models you have become.
"This moment, when your friends at OnSide have your back, when they are lifting you up, and reminding you that anything is possible, and that you have what it takes to be a game changer.
"Every time I meet someone from OnSide I meet someone who is ambitious for themselves but also for their entire generation, hopeful for the future of our planet, and committed to supporting others.
"You have an amazing fire burning inside of you – full of potential, creativity, compassion, and authenticity."
Young people shortlisted for the awards were nominated and voted for by Youth Zone members from the OnSide network, and their stories were told throughout the evening.
Jesy Nelson, of Little Mix, received the Gold Award, which recognises someone from the wider OnSide community who has made a significant and lasting difference to the lives of young people.  Jesy was chosen through her breakthrough documentary, 'Odd One Out', highlighting the abuse she received at the hands of cyberbullies and its effects on her mental health.
Jesy said:
"This is amazing, I can't believe I'm the first winner of the very first OnSide Gold Award, it's absolutely incredible. Thank you so much to everyone."
The star-studded evening saw awards presented by comedian Mo Gilligan, EastEnders actor Zack Morris, British artist Stuart Semple, Chief Executive of the Stephen Lawrence Charitable Trust Stuart Lawrence, and Matt Rantell from the Jack Petchey Foundation.
The ceremony included performances from Ms Banks, up-and-coming artist Yizzy, the 25-piece Chineke Orchestra and was hosted by BBC Radio 1 presenter Dev Griffin and Capital Breakfast Show host, Vick Hope.
Kathryn Morley, Chief Executive at OnSide Youth Zones, said:
"I am delighted that our first annual OnSide Awards ceremony was a huge success. All of the acts were incredible.
"It was wonderful to shine a light on Youth Zones which have such a transformational effect on the lives of young people."
Gill Pleavin, Head of Youth work at The Hive said:
'I was blown away by the professionalism shown by our young people. We have really seen them go on a journey, and to watch them grown in confidence from their first auditions back in May has been a brilliant experience. Their dedication and commitment to rehearsing and working together really shone through in their performances. They should be really proud of how much they have achieved!'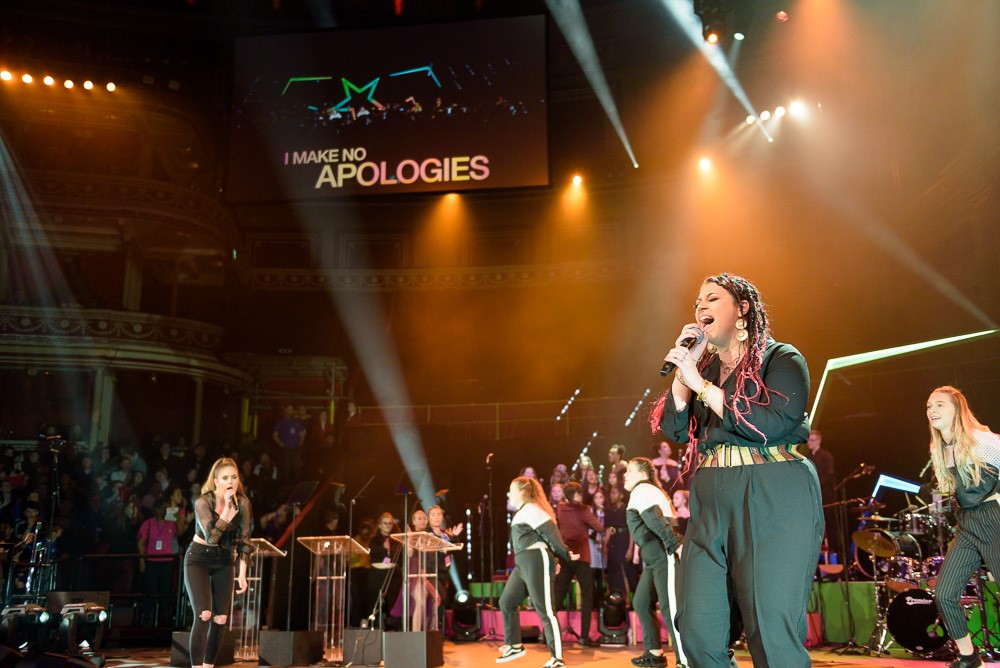 Molly, age 16, who is a singer in Edge of Seventeen and closed the show at the Royal Albert Hall said;
'As someone who wants to become a professional singer, I gained a lot of experience working with the production team and I'm very grateful for this amazing experience.'
The event was made possible thanks to a generous donor who is passionate about supporting young people and OnSide Youth Zones, a national charity for young people which has 13 state-of-the-art centres across the country.