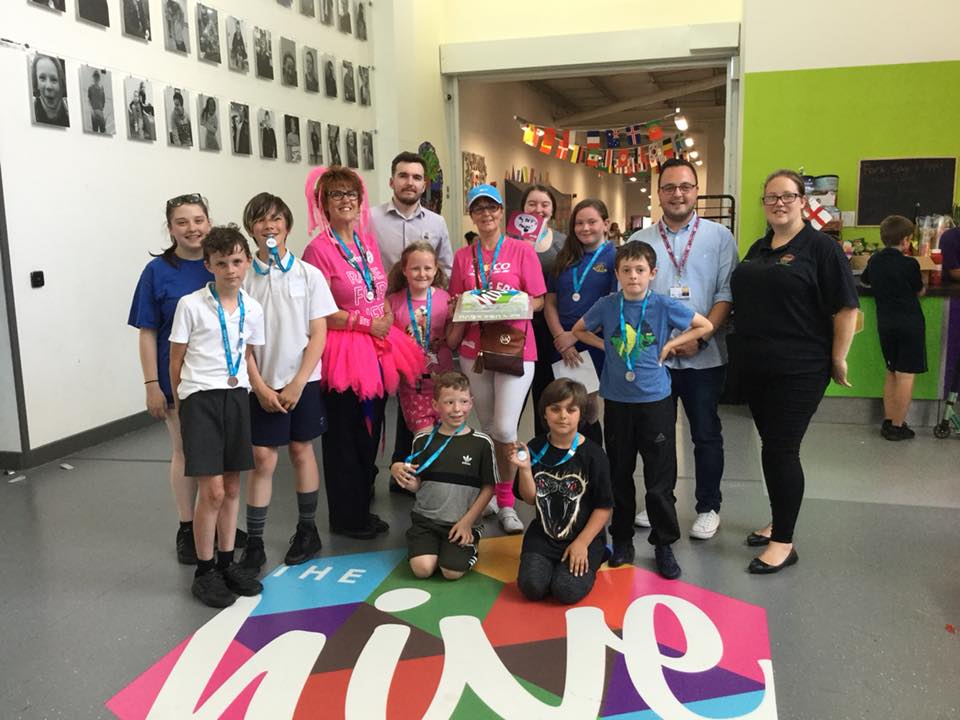 The Hive Beats the Heat with Roof Top Race for Life Event
Soaring temperatures didn't deter our members from doing their bit for charity as they took on a special Race for Life challenge last week – up on the roof-top of The Hive!
In the first ever Race for Life event to be held by the Onside Youth Zone network, members from our Junior session, aged between 8 and 12-years old, completed a sponsored 1km walk or run, on our 4G roof-top sports pitch. With the mercury reaching almost 30 degrees, race participants were required to do approximately 25 laps of the pitch, to successfully finish the challenge.
More than 100 young people took part in the event, running over 100km collectively. Their efforts were dedicated to loved ones, friends and relatives who have been impacted by cancer. Funds raised by the event will go to Cancer Research UK, supporting its mission to save lives by preventing, controlling and curing cancer.
Lending their support to the event, were representatives from Bidston Moss Tesco. The supermarket provided medals for all of the young people who took part in the challenge, along with a celebratory cake.  Tesco is an official partner of Race for Life.
Stuart Barnes, The Hive's Chief Executive said, "We are immensely proud of our young members, who gave this challenge their all, despite the sweltering weather. They were all rooting for each other, an excellent demonstration of the caring and supportive environment we foster at The Hive. Being active and working together as a team was a fantastic way to raise funds for this very worthy cause."
Debbie Layfield, Bidston Moss Tesco Community Champion added, "It's so important for children and young adults to get involved in Race for Life events because, as well as helping to raise funds for Cancer Research UK, they help to raise awareness. The young people who took on the Race for Life Challenge at The Hive set a brilliant example, raising money that will help to save lives."