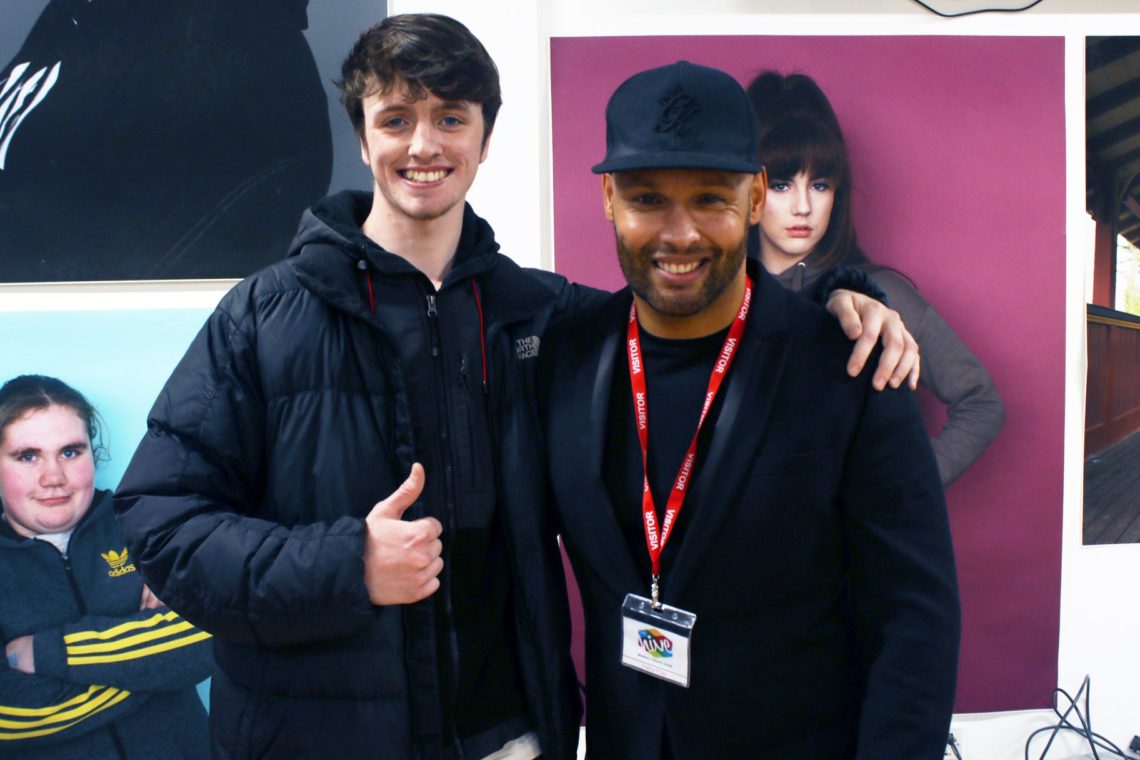 Talented young people from The Wirral Hive Youth Zone will perform alongside world-renowned artists John Newman, The Script and Ms Banks at the OnSide Youth Zones Awards to HRH Prince Harry at the Royal Albert Hall in London.
The Youth Zone's 'Edge of Seventeen' senior vocal group, and rapper 'Sens.A' will take to the stage on the 17th November in front of thousands of young people from across the OnSide Youth Zone network and its supporters.
Sens.A is performing an original piece, written with two other young people (3Bless and Duncan) in collaboration with established grime artist Yizzy. Edge of Seventeen are performing 'Lean on Me' as a group, and also accompanying other young people as they perform.
The evening will recognise young people's exceptional achievements from Youth Zones across the country and awards will be presented to those who have made a real difference in their community, have breakthrough talent, or have overcome challenging circumstances.
The young people shortlisted for the awards have been nominated and voted for by Youth Zone members from the OnSide network, and their stories will be told throughout the evening.
HRH Prince Harry will join a short reception where he will meet young Youth Zone attendees and award nominees. His Royal Highness will then deliver a short speech before presenting the OnSide Health and Wellbeing Award.
Wirral Youth Zone has nominees in two categories at the prestigious awards ceremony. The Hive Young Leaders have been nominated for a 'Giving Back' Award in recognition of the role they play at the Youth Zone, including the mentoring of other young people, and support in running events. Youth worker Paul Solomon who ensures climbing at The Hive is accessible for all and goes the extra mile to support young people achieve their goals has been nominated for the 'Individual of the year' award.
The ceremony will also include performances from up-and-coming artist Yizzy, a 25-piece orchestra and will be hosted by BBC Radio 1 presenter Dev Griffin and Capital Breakfast Show host, Vick Hope.
Gill Pleavin, Head of Youth Work at The Hive, said:
''We are so proud to support our performers and nominees at the Royal Albert Hall. This fantastic opportunity for young people is an example of what being a member of our Youth Zone means. We strive to support and develop talent and giving young people recognition and access to platforms where they can express themselves is at the heart of our ethos and values here at The Hive.''
Kathryn Morley, Chief Executive at OnSide Youth Zones, said:
"We're incredibly excited to hold our first annual OnSide Awards ceremony and recognise the amazing achievements of young people from across the country.
"It will be fantastic to see members perform on the same stage as extremely successful artists and it will hopefully inspire young people to continue to follow their dreams and go on to achieve great things.
"We're looking forward to what is going to be a remarkable evening hearing some truly inspirational stories and seeing some magnificent performances."
The event has been organised in partnership with TBI Media, a production company that has a wealth of experience producing large scale shows for organisations including the BBC.
It's been made possible thanks to a hugely generous donor who is passionate about supporting young people and celebrating their achievements.
OnSide Youth Zones is a national charity which has 13 state-of-the-art centres across the country and provides safe, fun and inspiring places for young people to go outside of school to have fun and grow.
With long opening hours and a huge pool of talented youth and activity workers, young people are supported to reach their full potential through a huge variety of engaging activities.