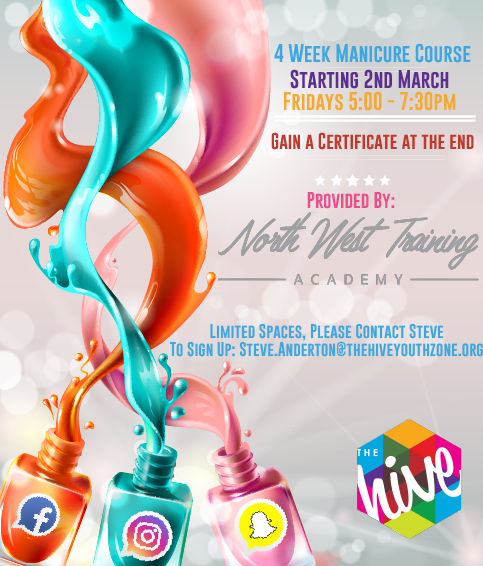 Last year we were fortunate to have North West Training Academy run some Beauty, Manicure & Make-up sessions at the Hive.
We are excited to announce that this opportunity has arisen again and from next Friday 2nd March we will once again be collaborating with our friends from NWTA as they begin a 4 week Manicure course here on Senior session between 5-7:30pm.
Many thanks to Diane and everyone at NWTA for getting involved again by offering this opportunity to our young people and giving them the chance to grab a Certificate while enjoying themselves and learning from the best.
The spaces on this course/session will be limited and on a first-come, first-served basis so please speak to Steve when on session or email steve.anderton@thehiveyouthzone.org to guarantee a place on this fantastic course.