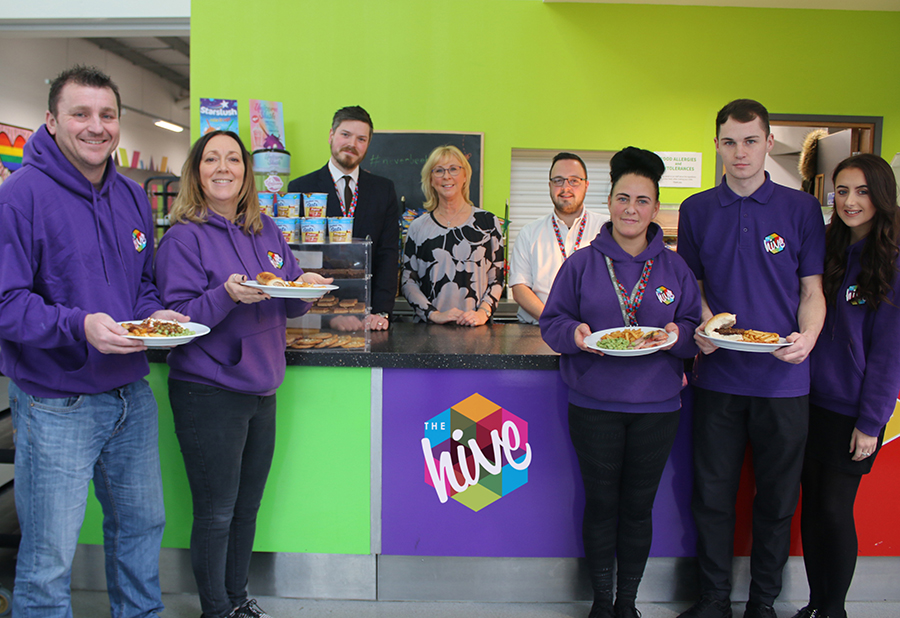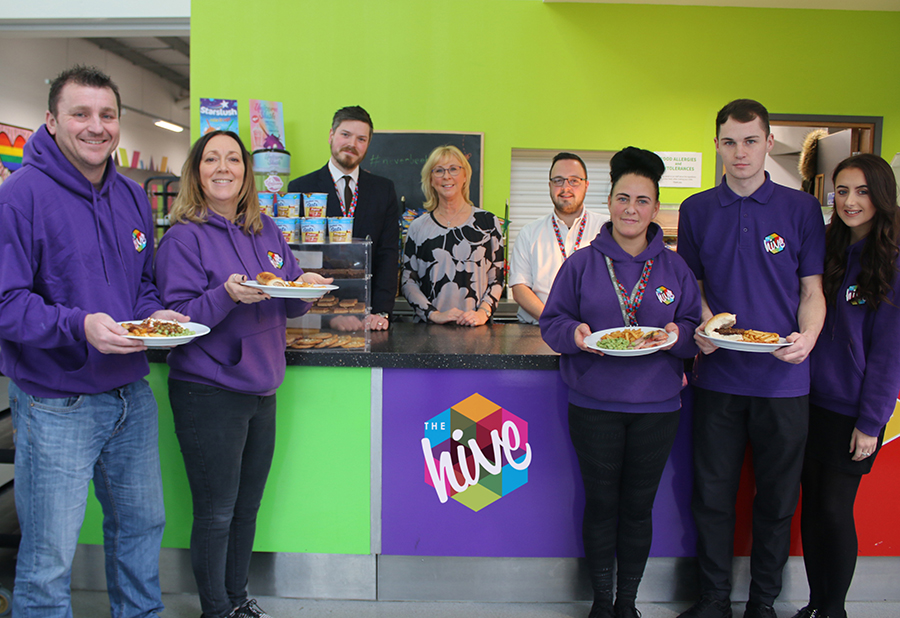 Restaurants and eateries across Merseyside are being invited to help The Hive address child hunger by taking part in a new campaign launched by the Youth Zone, in partnership with CPL Training Group – the leading provider of licensed retail and hospitality training in the UK.
The Never Bee Hungry campaign is the latest fundraising initiative to come out of The Hive, a state-of-the-art, Birkenhead-based youth facility that recently played host to Prince Harry and Meghan Markle, the Duke and Duchess of Sussex.
The Hive is asking venues to offer their customers the opportunity to add a voluntary £1 donation to their bills, which will go directly to support the Youth Zone in providing young people in need with 'food for today and skills for life' to help alleviate the poverty cycle.
Using its influence as the leading provider of licensed retail and hospitality training in the UK, CPL Training Group will champion the campaign on behalf of The Hive, promoting it to a broad network of restaurants and eateries in the region. The Hive will provide regular social media updates to announce when restaurants come on board.
Last year The Hive served over 35,000 hot meals to its young members, including 5,000 free meals to young people who would otherwise have been at risk from 'holiday hunger' during the school summer break. The Youth Zone cafeteria serves food to hundreds of young people every day, at a subsidised cost of just £1 per meal. For the last two years, The Hive has also hosted and provided volunteers for the Neo Community Café Christmas hamper operation, which produces thousands of food parcels and distributes them to struggling families across Wirral at Christmas time.
Adam Mellor, Chief Executive at The Hive said, "No child should go hungry or have their future pre-determined by where they are born, this is something we firmly believe in at The Hive. But, every-day, we see examples of young people who, simply as a result of their circumstances, have had to go hungry in order that their families can get by. We see families trapped in a spiral of poverty and hunger that can persist for generations – and we want to do something about it; not only to help feed young people in need now but to equip them with the skills they need to break the cycle and escape future poverty.
"At The Hive we work with schools to keep young people in education through our Inspiring Futures programme and equip them with the confidence and skills they need to secure employment, through our Get a Job course, which has a near 80% success rate.  Funds raised through the Never Bee Hungry campaign will help us to keep delivering these programmes, addressing the root causes of child hunger and poverty. "
Louise Sui, Managing Director, CPL Training Group, who attended The Hive to help launch the campaign added, "It's been clear from our time spent with The Hive team that they are passionate about helping to shape brighter futures for vulnerable children and young people, and we fully support their mission. We are confident that Merseyside's restauranteurs will give their backing to the Never Bee Hungry campaign and, along with their customers, will help to make a difference to young people in need on their doorstep."
Restaurants signing up to the initiative will be provided with discreet table cards, explaining to the customer that a voluntary £1 can be added to their bill at the end of the meal, and that every penny donated will be used to help vulnerable young people.
By way of a thank-you for their involvement, The Hive will offer participating venues the chance for their staff to enjoy an exclusive team-building experience of their choice at its facility – which could involve anything from an afternoon on the climbing wall with The Hive's expert trainers, to a pampering session in its dedicated salon or a music recording experience in its fully equipped studio.
Venues interested in learning more about Never Bee Hungry and how they can get involved should contact The Hive's Head of Fundraising Tom Woolley via tom.woolley@thehiveyouthzone.org.