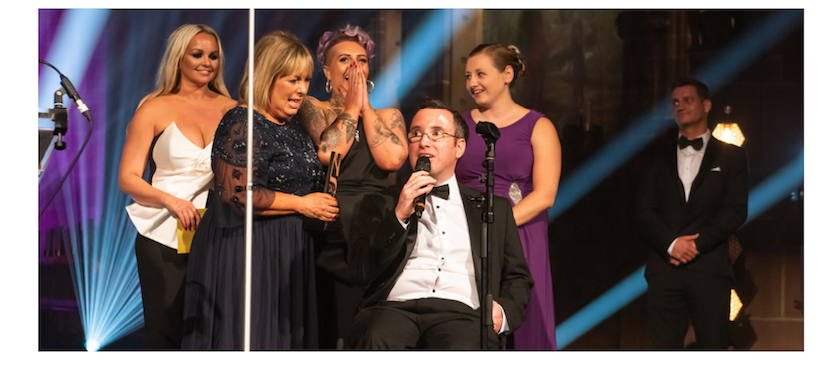 We are absolutely delighted to be the national winners of the 'Community Organisation for Age' Diversity Award.
The National Diversity Awards are the largest in the UK and recognise groups, charities and voluntary organisations that have made an outstanding contribution to their local community with diversity as their core. These prestigious awards saw over 28,000 people nominated this year with an astonishing 124 nominees being recognised for their various achievements nationwide. 
Dougy, Gill, Jo and Rach represented the Hive at the prestigious ceremony held at The Liverpool Anglican Cathedral, and took to the stage to receive the award which they dedicated to our members.
Head of Youth Work, Gill Pleavin said:
'We are absolutely delighted and extremely proud to be winners of a such a prestigious award which recognises our commitment to inclusion across our Youth Zone.
At The Hive we provide 48 hours of open access youth work every week, alongside our additional employability and mentoring programmes all of which cater to a diverse range of young people.
This recognition is testament to our team and our volunteers who provide a safe and engaging environment for our members, working together to ensure that the needs of all are always considered with empathy and dignity and that no young person is left behind.'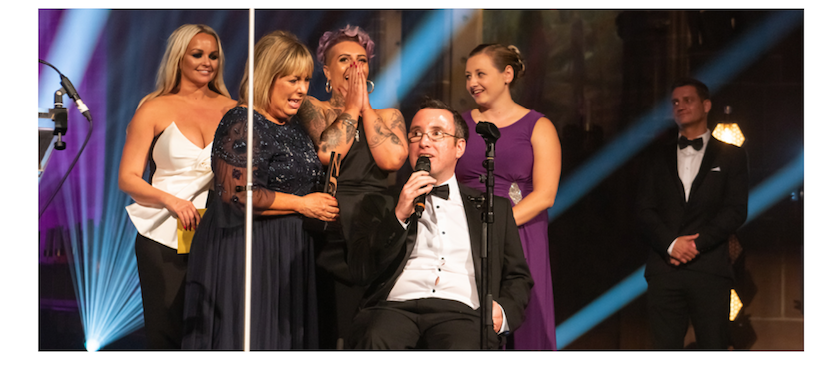 To be winners is a fantastic achievement for our team who pride themselves on putting young people at the heart of everything they do.