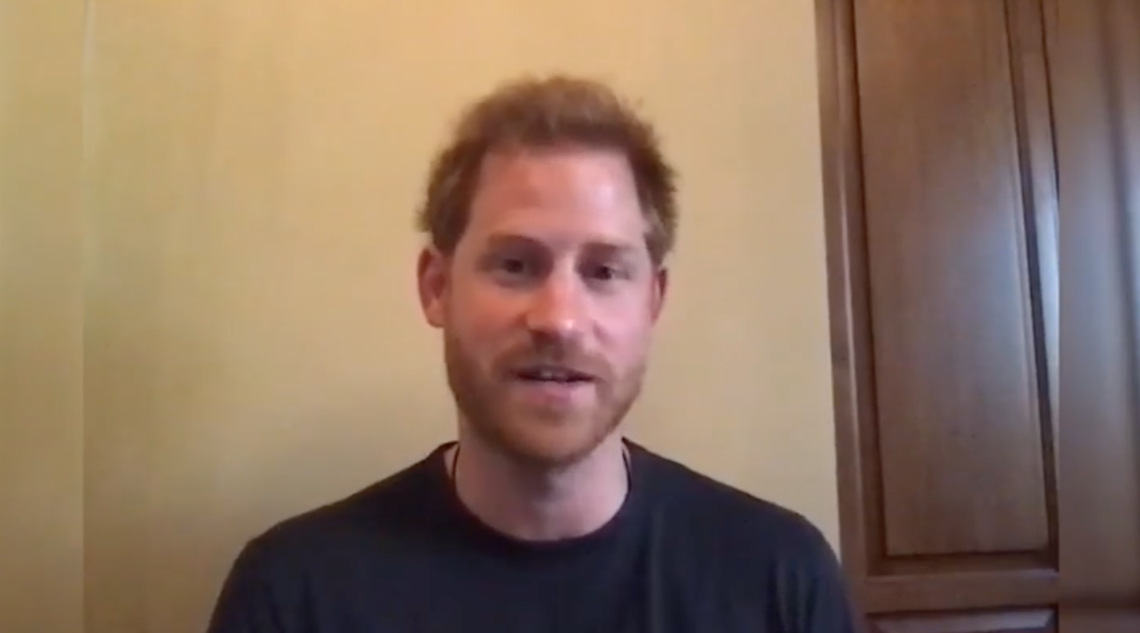 During this time of isolation and social distancing, OnSide Youth Zones across the UK have been supporting their 50,000 members remotely via phone calls and over social media with digital and interactive content. The Hive Youth Zone, a charity based in Birkenhead, is part of this network and the team there have been working tirelessly to reach out to local young people and support them during this difficult time.
To bring the OnSide community together once more, the charity hosted a live stream premier of last year's incredible OnSide Awards at the Royal Albert Hall.
The Duke of Sussex praised members of the charity for not only "surviving but also for thriving" during the pandemic.
The Duke of Sussex, who made a speech during the ceremony, introduced the show with a video message. In it, he told Youth Zone members: "Wow, what a night that was, I remember meeting so many incredible people and hearing your stories", before adding: "These stories and these daily challenges you guys are coming up against are unbelievable and so many people will never understand but you guys have the strength to pull through and you have the support of the OnSide community – the OnSide family – to help you through that process. I can only imagine the last six weeks have made it more challenging, but this too shall pass, and before you know it you'll be back together again – probably in a Youth Zone running around having the best time ever!"
The inaugural OnSide Awards was hosted in November and brought together over 4,000 young people, youth workers, supporters and families from across the OnSide Youth Zones network at the Royal Albert Hall. The evening saw fantastic performances from Youth Zone members, The Script, John Newman, Ms Bank and Yizzy.
Members of Wirral's Hive Youth Zone also performed at the show, and HRH The Duke of Sussex attended a reception where he met young Youth Zone attendees and award nominees. The Hive Young Leaders, who were nominated for a 'Giving Back' award in recognition of the role they play at their Youth Zone had a chance to talk to The Duke who was keen to find out more about what they do in their role at The Hive.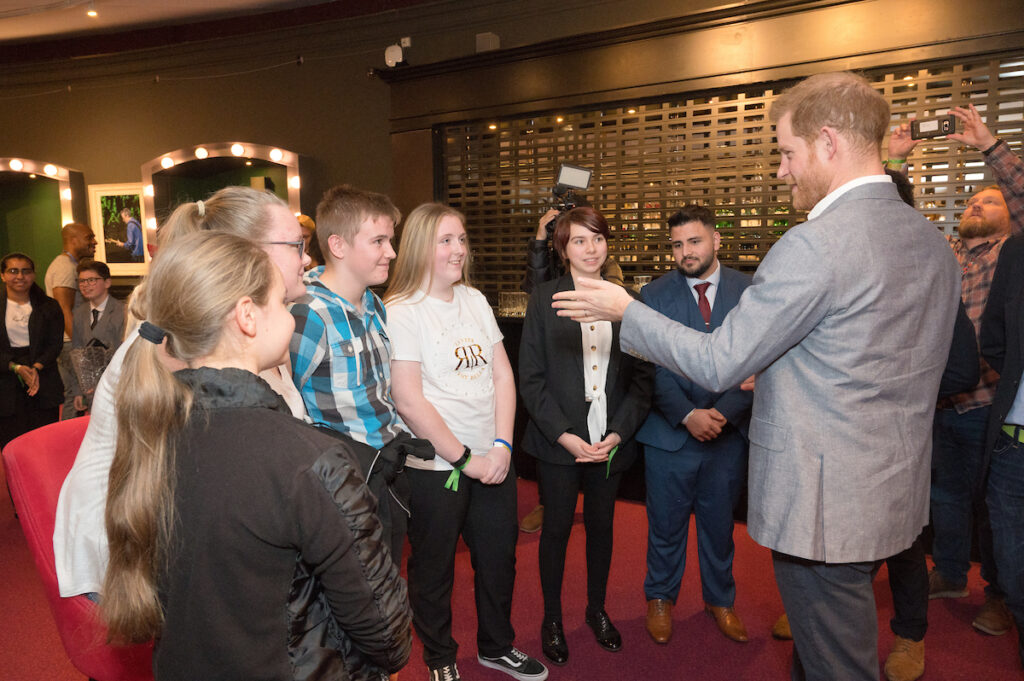 Hannah, a Hive Young Leader said:
'It was an amazing experience to meet Prince Harry, one I never thought I would be able to do. To be able to have a conversation with him and tell him what goes on at The Hive and how it has impacted my life was great. I couldn't believe how down to earth he was and how understanding he was of what it's like to be a young person today.

To re-watch the live stream on Sunday during these hard times was so nice as I could relive the amazing day and take my mind off being stuck in lockdown – it felt like I was there again. Thank you to all at Onside for being able to have these amazing experiences and for a once in a lifetime opportunity.'
Chloe, a Hive Young Leader who spoke to Prince Harry said;
'It was amazing to speak to Prince Harry and tell him all about the activities that we do at the Hive, it felt like a real achievement! Being at the awards felt like belonging to a big family and part of something bigger. It was emotional to watch the live stream back, it reminded me of the atmosphere on the day and how friendly and supportive everyone was no matter what Youth Zone they were from.'
Stuart Barnes, Chief Executive of The Hive Youth Zone, said:
"It's wonderful that the Duke of Sussex wanted to deliver this special message ahead of the Onside Awards live stream. We were delighted to welcome the Duke and Duchess to The Hive when they officially opened our building in early 2019. They had the chance to meet and chat with our members as they were given a tour of our facilities including our salon, climbing wall and dance studio. Their continuous support and belief in young people is incredible.''
There are 13 OnSide Youth Zones across the UK which provide over 20 activities each evening for young people from sports to arts, music to cookery and dance to climbing, for just £5 annual membership and 50p per visit.
Created to provide young people with somewhere to go, something to do and someone to talk to, The Hive opened in April 2017 and is focused on providing a safe and inspirational place where young people can make productive use of their leisure time. Through targeted youth work and an extensive sports, arts and music offer, The Hive has raised aspirations, improved health and well-being, enhanced prospects and increased the confidence, self-esteem and well-being of local young people. It currently has over 3000 members and, in normal circumstances, is open every day of the year for all young people between the ages of 8-19 (8-12 Junior and 13-19 Senior) or up to age 25 for those with a disability.
Following the official Government guidance, The Hive team worked quickly to re-design the way they could give support to young people. Maximising all resources available they have translated their offer into a new programme of digital youth-work in response to the social distancing measures in place.
You can read the latest news from the Onside network at www.onsideyouthzones.org