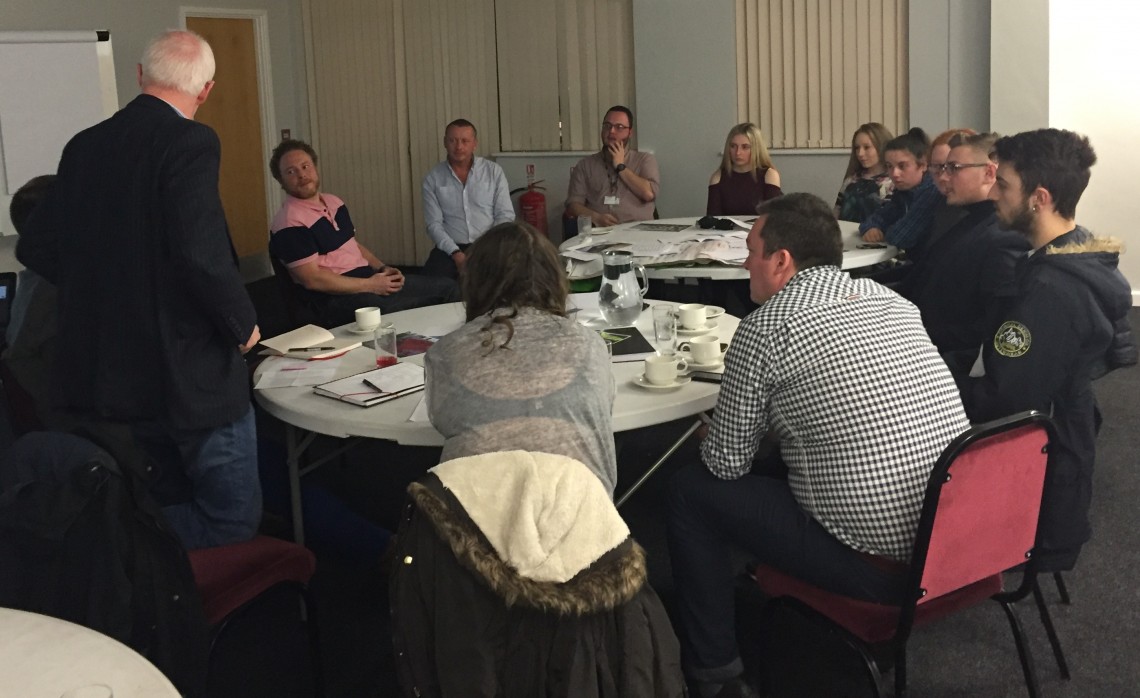 Kevin Burke has been appointed as our first Youth Worker and immediately starts his role as he aims to engage with young people from across Wirral.
The project is now well under way with the build taking shape and young people designing hoardings to sit around the Youth Zone site.
Kevin (pictured in the pink shirt) joins The Hive having successfully been part of the Local Authority's Youth Outreach team for seven years and it was that experience that encouraged him to study towards his degree in Youth Work.
His role moving forward as Youth Worker of Wirral Youth Zone, will be to engage with young people from across Wirral and beyond as The Hive looks to work with the local community to make the project a reality for so many 8 to 21 year olds and up to 25 for those with a disability.
Kevin will be visiting as many schools, colleges and youth groups as he can before we open to spread the word and gather young people's ideas that will help us make this the Youth Zone that young people deserve.
In his spare time, Kevin likes to play as hard as he works. He says he can make some noise on a guitar, loves indoor climbing as it gives him a chance to get some "head space". He also loves playing Tableton, which is a game that a group of young people introduced him to and he can't wait to introduce it to many more young people at The Hive.
Kevin Burke said "I have had my fair share of issues in my own life and got to a point that I can now hold my own head up high. That was the point that I realised I had the chance to help prevent others making the same mistakes through positive engagement and reinforcement. When my two line managers gave me the job description for this position I knew right away that I had to work for this charity. I'm really excited and super pumped to be working for such a forward thinking organisation that puts young people right at the front of the line and empowers them to make their ideas and dreams reality."
General Manager of Wirral Youth Zone, Stuart Barnes said "I am delighted that Kevin has been appointed The Hive's first Youth Worker. Kevin brings with him a wealth of experience, enthusiasm and energy that will inspire and engage young people.  I am positive his appointment will be of huge benefit to the Youth Zone and young people in Wirral."