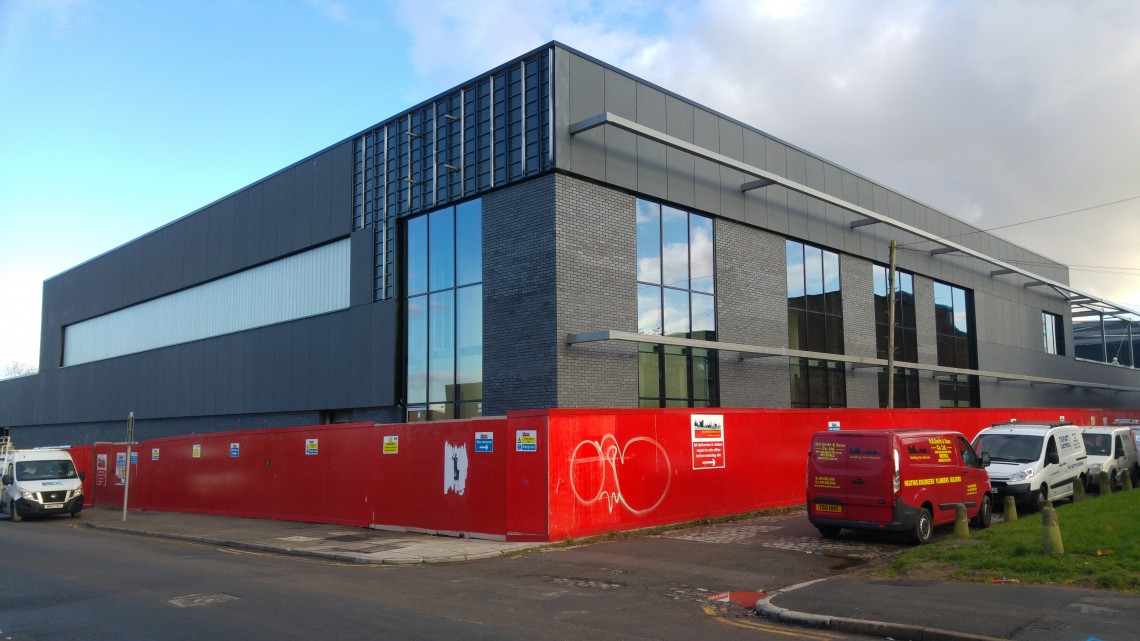 Park Group, the UK's leading multi redemption voucher and prepaid gift card business, is the latest high profile business to support Wirral Youth Zone as a Founder Patron.
Park has been a leading company in Wirral for 50 years now, starting out in 1966 as a Christmas savings group and going on to become one of the UK's leading voucher and gift card businesses, particularly focused on the corporate gift and Christmas savings markets.
Park's commitment, totalling £75,000, will see the company donate £25,000 per annum over the next three years to support the state-of-the-art facility that will offer a multitude of activities and services to help raise the aspirations, improve the health and well-being and enhance the prospects of an anticipated membership of over 3,000 young people across Wirral.
Chris Houghton, Chief Executive of Park Group said: "Built on a heritage of trust and fair dealing, Park continues to take an active interest in the local community in which it is based. As such we are delighted to support The Hive which we know will make a huge difference to the futures of thousands of young people as well as the wider Wirral community."
The Hive's General Manager Stuart Barnes said: "The whole team at The Hive are absolutely thrilled to have the support of Park Group. It is a privilege to have such a well-known local business choose to get involved with the project, not just financially but in other ways also, such as employee volunteering. Their experience and commitment can only aid our young peoples' development."
The build of the Youth Zone is nearing completion with internal works now being finished. Completion is expected in early 2017 with opening in April 2017.
Becoming a Founder Patron of The Hive is a chance for the local businesses and philanthropists to make the difference to the lives of young people and the future of a prospering region. Their support and endorsement of the project will lead the way to encourage others to invest in the future of the city's young people. For more information about how to get involved please contact: Stuart Barnes on 07734 217916 or email thehive@onsideyouthzones.org.
Revenue support has already been pledged by: Urenco UK, Boulting Group, Altrad NSG, The Contact Company, The Selwyn Lloyd Charitable Trust, John Syvret CBE, The Bibby Family, Cammell Laird, Edward Billington & Son Ltd., B&M Waste Services, The Anne Duchess of Westminster's Charity and Andrew Collinge Hairdressing.
Wirral Youth Zone is an independent charity which will operate to the successful OnSide Youth Zones model.
For more information on Park Group visit www.parkgroup.co.uk.