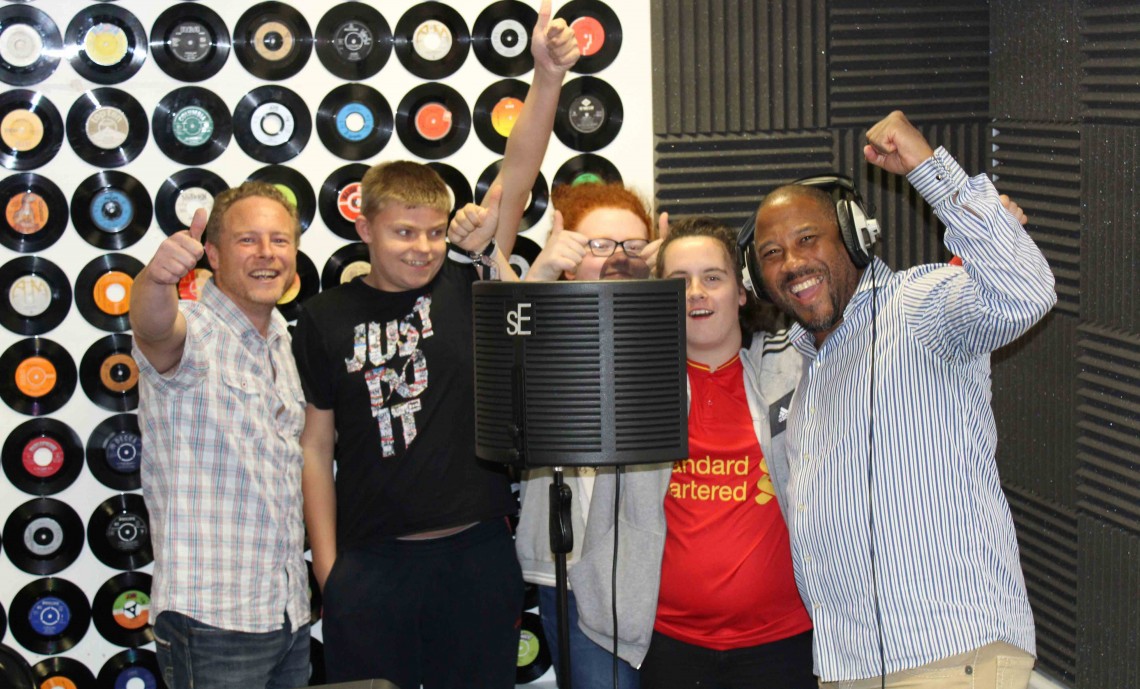 Ex-England and Liverpool player John Barnes has graced the recording studio once again to record a unique rap alongside local young people to support our very own Wirral Youth Zone ahead of our grand opening on Saturday April 8th.
Following his previous off-the-field success with New Order's 'World in Motion' hit from 1990, John has lent his lyrical skills to a rap that promotes The Hive Youth Zone which is set to open this coming Saturday from 1pm.
The music video, produced by our first Founder Patron's URENCO and stars Wirral Youth Zone's Young People's Development Group who represent what young people think The Hive Youth Zone will offer them and thousands of others come opening.
Watch the rap video below:
To top it off, Youth Zone ambassador John Barnes, who paid a recent visit to our Youth Zone and had a kick around on The Hive's 4G football pitch, took time out of his busy schedule to join young people in a guest appearance.
John Barnes, who played for Liverpool from 1987 to 1997 and was capped for England 79 times, said: "I was fortunate enough to be fully focussed on football when I was growing up and avoided many of the negative influences, challenges and pressures that affect young people today.
I'm supporting the Hive Youth Zone as it will give young people a safe place to go where they can socialise and spend their time on productive, creative and healthy activities. Taking part in the rap has brought back some great memories and will hopefully help raise awareness of this important project. I've lived on the Wirral for over 30 years and it's important to me that I give something back to the Merseyside area, as the people here have supported me throughout my career."
Neil Fagan, Head of UK Communications at URENCO, who produced the rap said: "Being the first founder patron of The Hive was a great honour, but we wanted to do more than just support the project financially. This Hive Rap has taken months of hard work but it has been an absolute privilege to work alongside both John and more importantly Wirral's young people. Hopefully the video raises more awareness of such a great project across Wirral and beyond."
Stuart Barnes, Chief Executive at Wirral Youth Zone, commented: "The fantastic support of both URENCO and John Barnes. For young people to see that people like Neil at URENCO and John are looking out for them and fully committed to supporting their future health and success, is inspiring. John's backing for The Hive is fantastic and it's great to see him back in the studio!"
Don't forget about our big opening day, kicking off from 1pm this coming Saturday!