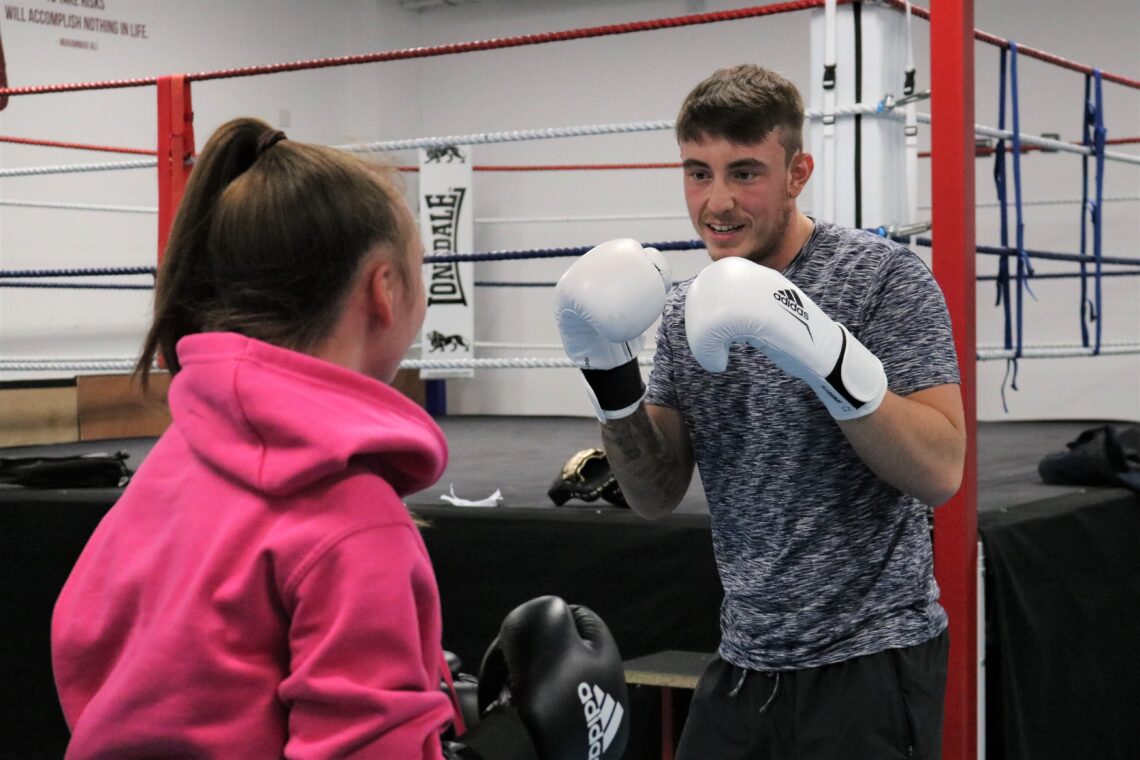 On Thursday 20th May the Hive welcomed professional boxer James Heneghan, for an inspirational talk and session on the pads.
James encouraged a group of senior Hive members that through hard work and dedication they can achieve their goals. At only 22 years old himself, James can relate to the pressures that young people face today, and being from the Wirral, he is a local figure who young people can look up to having gone on to achieve great things. James started out his boxing journey, like many of our Hive members, by spending his free time in a boxing gym at the age of eleven.
'James' visit has given me the extra motivation to dedicate more commitment to the sport.' – Kenzie, Senior Hive Member
Along with Jay Shepherd, James demonstrated boxing techniques and drills, which our members then practiced, even getting a chance to train with James himself.
'They were all really enthusiastic, and very impressive!' – James Heneghan
After our seniors were put through their paces, they were treated to a front-row seat of James in action in our very own boxing ring.
We cannot wait to watch James' boxing career thrive and look forward to welcoming him back to The Hive soon.
'Having a young professional from Wirral at The Hive shows our young people what can be achieved through hard work and commitment. We look forward to developing our relationship with James and supporting him in his exciting boxing career.' – Chris Lane, Hive Sports Coordinator