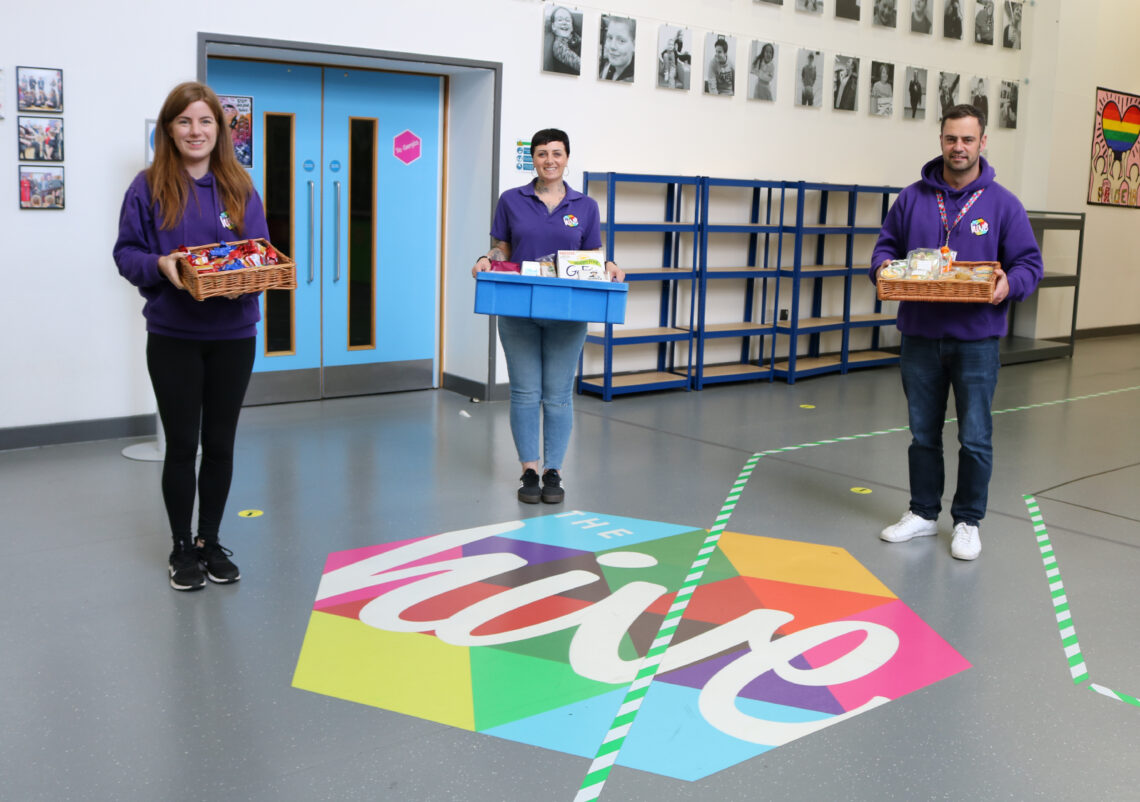 Wirral's Youth Zone supports vulnerable young people and families this half term.
The team at The Hive, Wirral Youth Zone have reacted quickly to the news that children will be without food support this half term and are asking local families who need support to get in touch.
Since April, The Hive have been supporting local young people and their families with a package of support which includes food hampers, art and craft deliveries, one-to-one calls and digital support using Zoom and social media to engage and entertain those isolated at home. However, in response to the government's position on free school meals the Youth Zone is gearing up to help even more families who will be struggling across half term.
Stuart Barnes, Chief Executive said;
'We have seen first-hand the impact that this pandemic is having on local young people. We know that our Hive hampers and the support of a youth-worker has been a lifeline for many children and their families facing isolation and uncertainly.  This half-term we knew that we would be delivering hampers to our most vulnerable families, but with the news that many more children will be unsupported we now anticipate we'll see a huge increase in demand. If you are a young person or family who needs support, please get in touch with us so we can help you, this half term and beyond.'
Anyone who needs support is asked to email The Hive at talktothehive@thehiveyouthzone.org or call 0151 705 8000. Hive Hampers contain essential items and are packed individually for a family's specific needs.
If you are able to support The Hive, please consider making a donation to make a real difference at