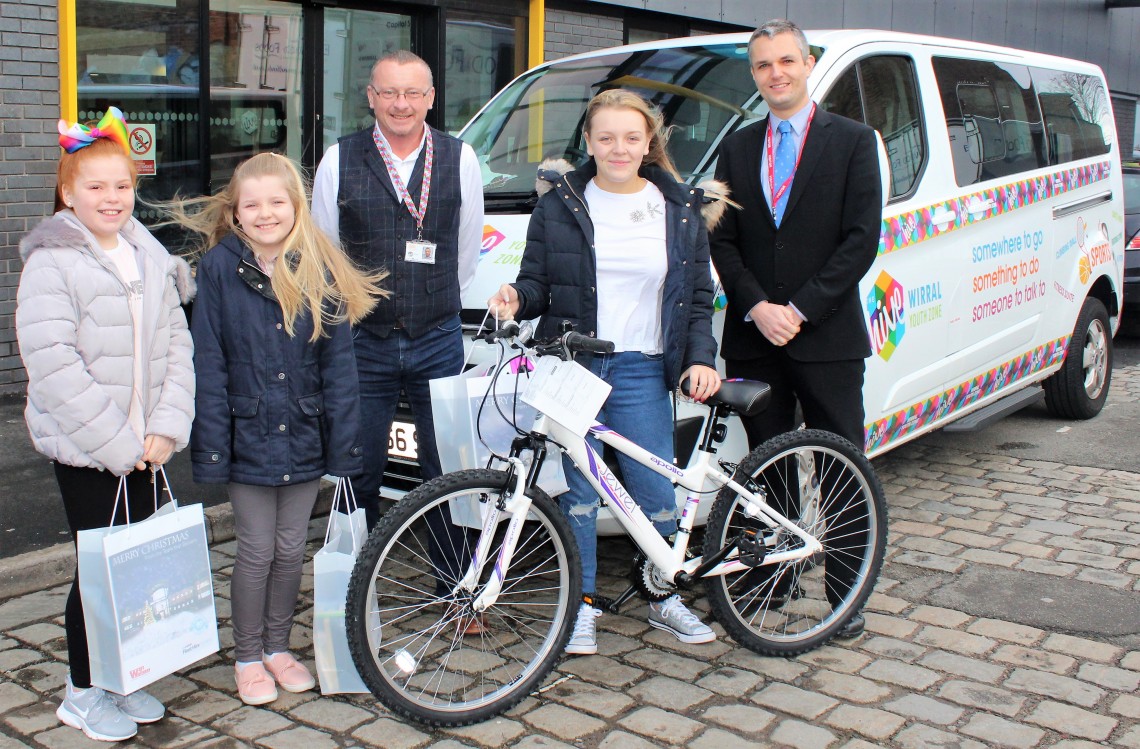 A MINIBUS used by Wirral's purpose-built youth facility, The Hive, to transport young people to events, sport tournaments and residential visits has been given a make-over thanks to West Wallasey Car & Van Hire.
Commercial vehicle leasing specialist, West Wallasey Car & Van Hire is a Founder Patron of The Hive and, along with a number of other local businesses, makes a significant contribution to the youth zone's annual running costs.
Having supplied the minibus to The Hive last year, West Wallasey Car & Van Hire offered young people attending the youth zone the opportunity to spruce their van up by entering a livery design competition.
Young people worked on their designs during art sessions at The Hive and, after a flood of entries was received, a winner and two runners-up were selected, with winning entrant 15-year-old Amy Simpson seeing her colourful design unveiled on the minibus.
In recognition of their artistic talent, Paul Kenny, Director ,West Wallasey Car & Van Hire presented prizes to Amy and runners-up, 9-year-old Evie Kershaw and 10-year-old Niamh Roberts.
Amy received a brand-new push bike, giving her the chance to learn how to cycle for the first time. Evie and Niamh were presented with Amazon vouchers and West Wallasey Car & Van Hire goody packs
Stuart Barnes, Chief Executive of The Hive, Wirral Youth Zone said, "We are immensely grateful to Paul and the whole of the West Wallasey Car & Van Hire team for engaging with our young people and encouraging them to showcase their creative talents, through this fantastic project. We can now hit the road in our new-look mini-bus, helping us to attract new members and transport our young people in style. We'll be supporting our winner, Amy, to get to grips with cycling as soon as possible so that she can enjoy her fantastic prize."
Paul Kenny added, "We are very proud to be a founder patron of The Hive and we have been most impressed by the excellent work that has been achieved during the opening year.  The young people of Wirral have really embraced the centre and their enthusiasm is a joy to see.  We were extremely impressed by the creative talents and high standards of the design entries and choosing a winner was a tough decision.  However, we felt that Amy's design was outstanding and captured the ethos of The Hive.  Well done to Amy, Evie and Niamh for their fantastic work!"
https://www.goodnewsliverpool.co.uk/2018/01/19/hive-mini-bus-gets-vantastic-make-over/