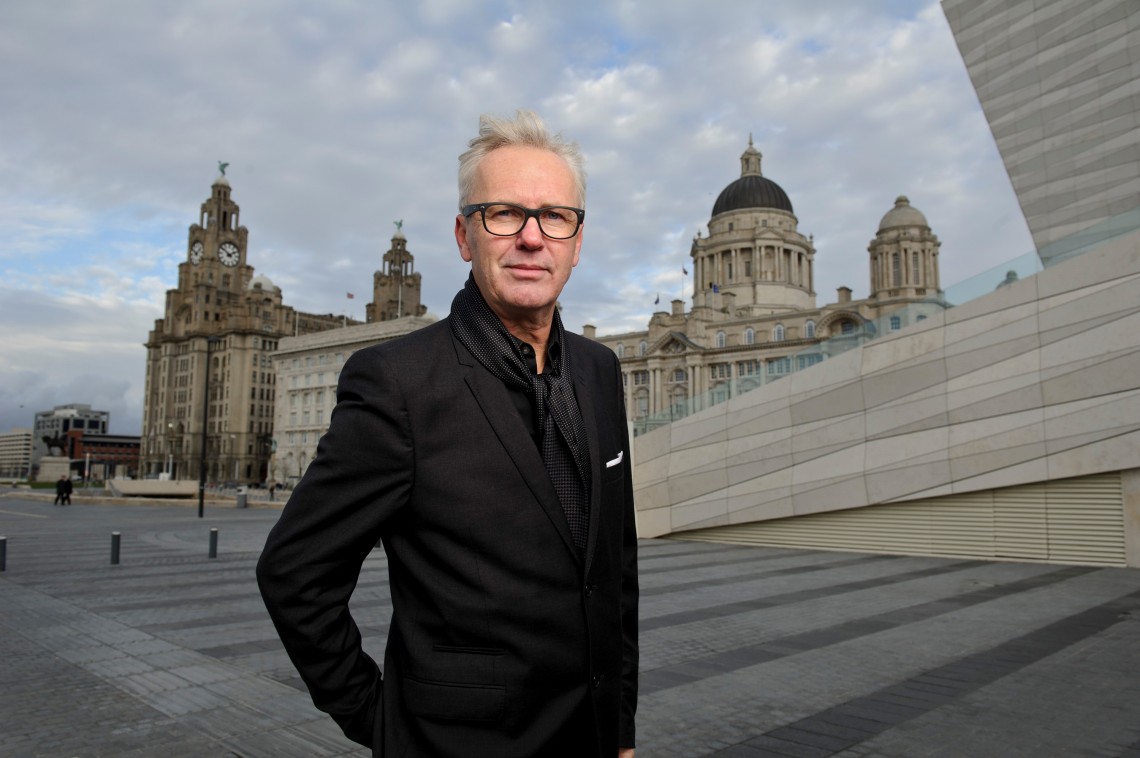 Andrew Collinge a cut above
Twice British Hairdresser of the Year and Creative Director of a chain of award winning hairdressing salons, Andrew Collinge, is the latest high profile businessman to join us as a Founder Patron.
As well as providing financial support, Andrew has vowed to deliver training sessions in hairdressing for Wirral's young people in conjunction with tutors from the hugely successful Andrew Collinge training salons.
As a third generation hairdresser Andrew has carried on the family tradition with the Collinge business being one of the most highly respected in the hairdressing industry today, with a well-established national, and a growing international, reputation. It was Andrew's father Peter Collinge that opened the company's first Birkenhead salon 50 years ago. Today the group operates salons in Liverpool, Wirral, Manchester, Chester and across the North West.
Andrew has lived in Wirral since the age of 5. He is married to Liz, a top make-up artist and has enjoyed a close working relationship with her for over 35 years, working on fashion and hair shows, photo shoots and TV. Their son Charlie 32, manages the company today ensuring it continues its commitment to the region and its association with The Hive.
Over recent years Andrew has chaired the Hft Design For Life North West Appeal which has raised significant funds for Hft, a charity which supports adults with learning disabilities. Andrew is particularly impressed that the The Hive will equally encourage and support young people with disabilities. Young people are at the forefront of his renowned hairdressing training with its own purpose built training salons in Liverpool and Birkenhead. Over the last 25 years, approximately 2500 trainees have passed through the Andrew Collinge Training salons.
Now Andrew is helping Wirral's young people giving them somewhere to go, something to do and someone to talk to with a personal donation which will see him join The Hive as a Founder Patron as well as providing training sessions to the centre's young people.
Andrew Collinge said: "I am delighted that Andrew Collinge Hairdressing is to be a Founder Patron of Wirral Youth Zone. We have been in business locally for over 50 years and I have a keen passion for the local community. Having visited Wigan Youth Zone, I was thoroughly impressed with the concept and impact there and I am more than pleased that Wirral's young people can now benefit from such an innovative and aspirational project. I look forward to working with The Hive team and the fellow business community to help create a better future for Wirral's young people.
Stuart Barnes, General Manager of Wirral Youth Zone said: "I am absolutely thrilled that Andrew has chosen to support Wirral Youth Zone, not just financially, but also by being actively involved with the young people and the life of The Hive. He is a well-known and respected figure who shares our vision to see young people achieve their potential. Both the young people and the team at the Hive will benefit greatly from working with Andrew and his colleagues."
Revenue support has already been pledged by: Urenco UK, Boulting Group, Altrad NSG, The Contact Company, Selwyn-Lloyd Charitable Trust, John Syvret CBE, The Bibby Family, Cammell Laird and The Billington Group, of Anne Duchess of Westminster's charity and B&M Waste Management.
For more information on Andrew Collinge Hairdressing visit www.andrewcollinge.com