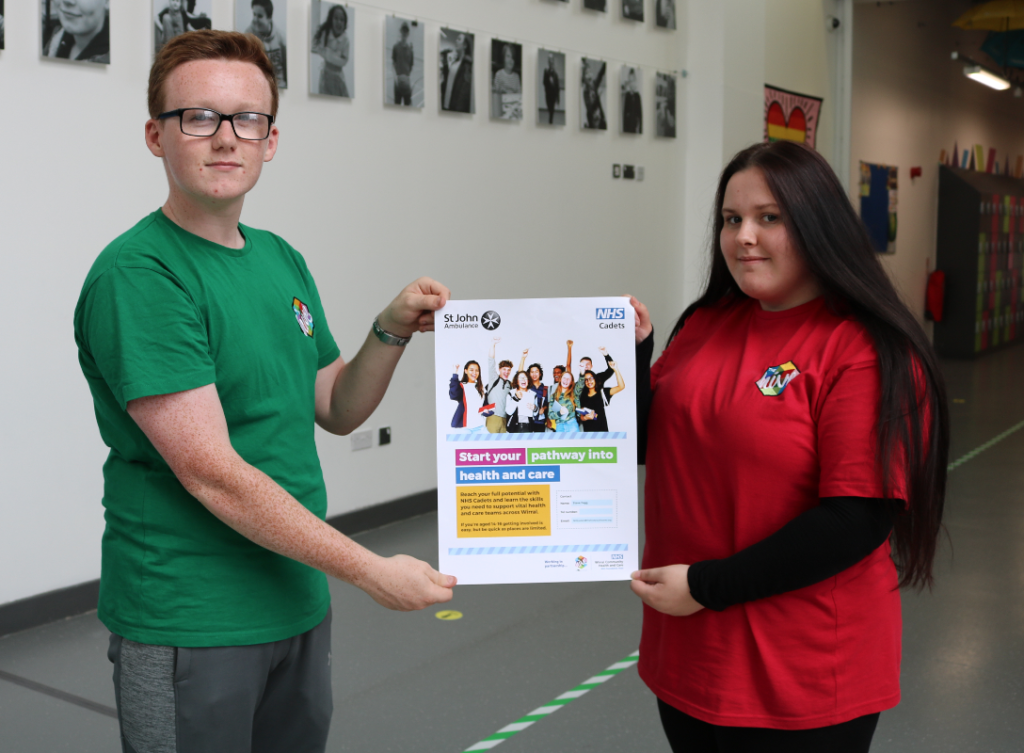 NHS Cadets at The Hive – empowering young people to reach their potential and learn the skills needed to support vital health and care teams across Wirral.
What is the NHS Cadets Programme?
The NHS Cadets Programme started at The Hive in October 2020. This exciting 12 month programme gives young people age 14 – 16  a flavour of what it's like to volunteer and work in the NHS. The course is designed to ensure that participants learn lots of new skills, meet young people with similar interests, build confidence and have the chance to become a volunteer at Wirral Community Health and Care NHS Foundation Trust.
Sessions run every week, due to current restrictions young people meet virtually with sessions taking place using Zoom.
If you have any questions or would like to find out more about the programme visit;
https://www.sja.org.uk/get-involved/young-people/nhs-cadets/
or email: NHScadets@thehiveyouthzone.org