Handy Dandy Mentoring FAQ's
What is mentoring at The Hive?
Mentoring is a 1:1 service for young people in the Wirral area. The young person (referred to as a Mentee) will be matched with a volunteer from the local community (referred to as a Mentor). See 'Who Are The Mentors?' section for more information.
Mentoring is about building a relationship between the mentor and mentee and giving the mentee someone to talk to. The aim of the relationship will depend on the reason for referral.
All relationships are managed by the Mentoring Coordinator. Their role is to support the Mentor via training & supervision to ensure that they are being the best Mentor for your young person.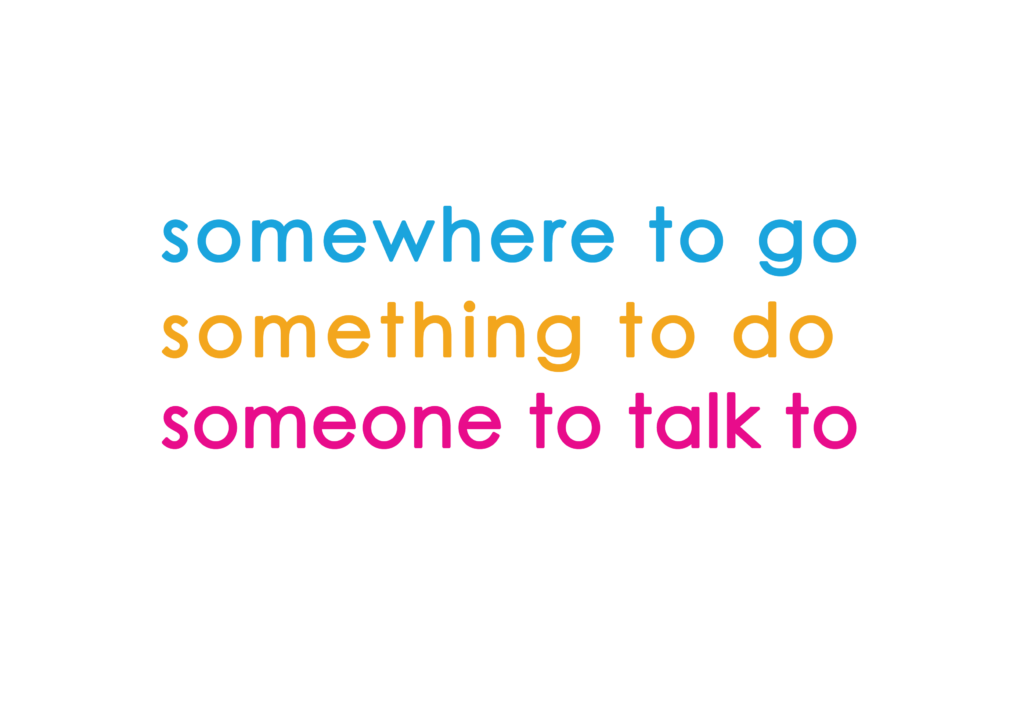 Does the Young Person have to meet a certain criteria?
Yes, in order for your young person to become a Mentee at The Hive, they must meet the following criteria:
– Must live in the Wirral area and be able to get to and from The Hive
– Be aged between 10 and 19 (or up to 24 if they have additional needs)
– Have to want to engage with a mentor
– We need to be able to safeguard both the young people and the mentors in a 1:1 lone work setting
– Must be able to commit to getting to and from the meetings at The Hive
If a young person is already working with another support service/agency, can they still be allocated a mentor?
On the referral please can you add whether the person you are sending us details for has been referred/or is working with another agency for 1:1 support. We try to avoid duplication of working with 1:1 agencies as it can often be confusing for the young person.
It may be that the young person is on a long waiting list for another agency and that we can do some 1:1 work within the duration. Alternatively, we may be able to start working with them once another agency has finished their support with the young person.
Who can make a referral?
Anyone that knows the young person can make a referral. The referrals usually come from parents/carers, the young person themselves, a Hive staff member or a professional that works with the young person (e.g., schoolteacher, support worker etc).
How do I make a referral?
To refer a young person to the Mentoring Programme please complete a referral form Click here
If you are a professional referrer then you will also need to complete a risk assessment Click here
If you are a parent/carer, please complete a consent form and risk assessment Click here
Is there a waiting list? How long is it? And will my young person definitely get a place?
This depends on the time that you are enquiring. There is currently a waiting list, and the next cohort of mentees will start in July. However, we still encourage you to submit a referral form if you believe that the young person is suitable.
Alternatively, you can complete an expression of interest form. If you would like to know more about the programme and discover whether or not it might be suitable for your young person, please complete this form.
The current process for accepting young people onto the programme is as follows. Firstly, a referral form will be submitted (see above), along with any other appropriate forms. The young person will then be asked to come in to meet the Mentoring Coordinator to talk about the Mentoring Programme. During this process, the Mentoring Coordinator will discuss whether the young person wants to become a member of The Hive and attend sessions for their age group. Your young person may discover that they don't require a Mentor and are happy to just attend regular sessions and be supported by our youth workers.
We are currently in the process of developing our whole Mentoring Programme due to the high number of referrals that we have received, so this process is subject to change. Please keep an eye on this page for future updates.
Who are the mentors?
Our Mentors are volunteers within the community who want to make a difference to young people's lives. They go through lots of training and are subject to an enhanced DBS check. Check out some of the mentors we have! Remember, when you're trained and have your DBS, our team will work with you to build your bespoke personality profile to match with a young person who needs your support!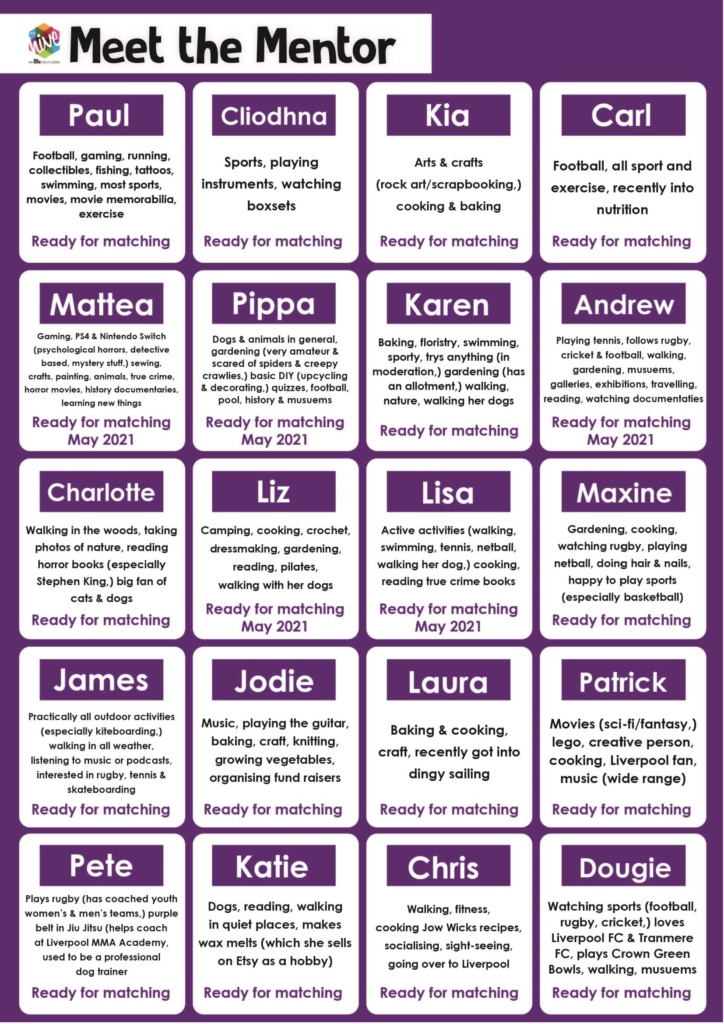 Where do the mentoring sessions take place?
The location of the meetings will depend on the needs of your young person. Most of the meetings will be held somewhere in The Hive (e.g., Art Room, Sports Hall etc). But when the weather is nice some mentors & mentees enjoy leaving The Hive to do other activities – these include a walk around the local park, visiting the cinema, popping to the shops amongst others.
How long will the relationship with the mentor last?
The length of the relationship between the Mentor & Mentee will depend on the needs of the Mentee. Our general offer is either shorter, more intense sessions that last a few weeks, 6 months, or 12 months.
Can I contact the mentor directly?
If you are the parent/carer of a young person who is aged 12 or under you will be the person who helps arrange the meeting between mentor and mentee. However, you should not contact the mentor out of these parameters.
What if I have a concern about a mentor?
Are there any commitments from me?
This will depend on your role in the young person's life. If you are a professional (e.g., social worker, schoolteacher etc.) then you only need to fill in the referral form (if you are referring) and the professional risk assessment.
If you are a parent/carer, you will also need to fill in the referral form (if you are referring) and the parental risk assessment and the consent form. If your young person is aged 12 and under you will also be required to sign the Communication Agreement and meetings will be arranged via you. We also ask that you to give general support to your young person and encourage them to attend their schedule meetings. Where possible, we also ask that the mentor is informed at least 24 hours before if a meeting needs to be cancelled.
Any more information?
Click here to read some blog posts written by mentors and mentees about their experiences.
As always, if you have any further questions, please call 0151 705 8000 – the reception team will help you out the best they can or an appropriate team member who can support your enquiry.