FAQs
We hope you will find the answers below helpful, however if we haven't covered a topic that you would like more information on, please contact us via email: enquiries@thehiveyouthzone.org and we would be happy provide a response.
How did it come about?
Wirral Council in partnership with local business people have seen the Youth Zone model in other towns and cities in the North West and want to give the young people of Wirral access to a Youth Zone and the benefits it can bring for the whole community.  Wirral Youth Zone will be one of seven similar facilities across the country, the others are in Carlisle, Oldham, Manchester, Blackburn, Wigan and lately, Wolverhampton.  They have each been created by the charity Onside Youth Zones, whose purpose is to replicate the BLGC model.  Wirral Youth Zone's capital cost is being funded by Wirral Borough Council Bibby Line Group, The Johnson Foundation, Lord Leverhulme's Charitable Trust, UBS, Linbury Trust, OnSide, The Queen's Trust, St James's Place Foundation, Holroyd Foundation, Merseyside Fire and Rescue Service and The North West Ambulance Service (NWAS) NHS Trust. The cost is estimated at £6M.
Who will run The Hive Youth Zone?
A new charity is being formed called Wirral Youth Zone, the Board of Trustees will be local business people alongside the Council, who as volunteers will ensure the new charity delivers for the young people of Wirral. The day-to-day management of the Youth Zone will be the responsibility of a small team of paid staff headed up by General Manager, Stuart Barnes. Click here to learn more about Stuart.
As well as this, the Youth Zone will rely on an army of volunteers to help support Wirral's young people. The Chairman of Wirral Youth Zone is John Syvret CBE – CEO, Cammell Laird.
How much does the Youth Zone cost to run?
The annual running costs for the youth zone will be approximately £1million. This includes for example; staffing costs, equipment, support of volunteers (including DBS checks), insurance, maintenance and utilities. The on-going financial support needed will be made up from a mixture of members' contributions (e.g. 50 pences), support from Wirral Council and the support of the private sector and local community.
How do we know the Youth Zone will be sustainable in the future?
The Youth Zone is based on the successful Bolton Lads and Girls Club, which initiated in 1889 where a combination of revenue streams including private sector funding has ensured its sustainability. The OnSide mixed economy funding model is unique and sustainable. 40% (~£400k) of ongoing annual revenue costs are met by local authority support, 50% (~£500k) from the local private sector, via the Board and other connections, and 10% (~£100k) is provided through membership and entry fees from the young people. The private sector led board will ensure sustained private sector funding.
Why did you choose the site where The Hive will be located?
We were keen for the Youth Zone to be accessible for all the young people of Wirral. This is a central location accessible by foot, bus or train. The location is prominent and the iconic building design will make a statement about the value Wirral places on its young people.
Will young people from all over Wirral to travel to use the Youth Zone??
Our experience from other Youth Zones is that if the offer at the Youth Zone is strong enough the young people will travel a considerable distance by public transport. In a consultation we ran last year 97% of all young people we spoke to said that they felt young people would use the Youth Zone. If you would like to see the data on how young people travel to existing Youth Zones please get in touch by emailing David.Barton@onsideyouthzones.org
We are committed to ensuring that young people can access the Youth Zone and as such work is being undertaken to identify potential travel issues and we are discussing these with Mersey Travel as well as under taking further research and consultation with young people across Wirral.
Will the location of The Hive Youth Zone increase anti-social behaviour?
The impact of other Youth Zones in their local areas has been extremely positive with statistics showing that the Youth Zones have actually contributed towards the decrease in anti-social behaviour.
For example, local police in Wigan recently reported that they have seen a 77% reduction in ASB from 2013-14 since the Youth Zone has been open.
Likewise in summer 2012, Tim Forber, the Chief Superintendent Divisional Commander for Oldham, reported that the opening of the Youth Zone in Oldham (Mahdlo) had impacted on the quarterly year-on-year statistics for the borough where anti-social behaviour involving young people had dropped by 30% and young people being victims of street crime had dropped by 40%.
Blackburn Town Centre Sergeant, Nick Everett, has also reported that anti-social behaviour has markedly decreased in and around the town centre as a result of the Youth Zone and partnership working around individual young people known to them. He also commended the impact of our outreach programme on engaging young people who spend their time on the streets of the town centre.
What will happen to all the existing Youth Provision?
Wirral Youth Zone will act as a platform to help grow the total offer for young people. Youth Zones deliver the best service when they work in partnership with local voluntary and statutory organisations. In other towns and cities the Youth Zone provides a new physical space for other organisations to deliver their activities or services to young people. Other local organisations find they can reach more young people and new young people through the Youth Zone membership. Wirral Youth Zone is also keen to work in partnership with as many existing youth groups as possible. Consultation meetings have already taken place. Anyone wanting to get involved should contact Wirral Youth Zone General Manager Stuart Barnes on thehive@onsideyouthzones.org or call 07734217916.
When will it open?
The plan is for Wirral Youth Zone to be completed by the end of 2016 and opening shortly afterwards.
What facilities will it have?
Wirral Youth Zone will offer young people a purpose built facility offering a wide range of activities, including dance, sport, music, media, employability and mentoring.
The Youth Zone will include a four-court sports hall with facilities for indoor tennis, badminton, football, netball and basketball and a separate climbing wall. There will also be a fitness suite with the latest gym equipment and an outdoor multi-use games area.
The centre will also have a kitchen and café area selling healthy food and drink, multi-purpose areas for dance, music, arts and crafts, gaming and DJ-ing, martial arts and boxing facilities.
How much will it cost to attend?
Where did the name "The Hive" come from?
Wirral Youth Zone unveiled its new brand identity of The Hive in June 2014, following extensive consultations involving over 300 young people from the borough.
Developed to represent the values young people will attribute to their new Youth Zone, The Hive symbolises adventure and fun for all young people where they can try new experiences and learn new skills.
The Hive will be a place where young people can reach their full potential, grow their dreams and achieve their goals. It will be a safe and supportive community for young people to belong and be themselves.
Will the Youth Zone provide services to young people with additional needs?
All existing Youth Zone provide and cater for young people with a range of additional needs up to the age of 25 through inclusive ability sessions alongside the mainstream offer. The sessions are adapted for young people with additional needs. These sessions are open for a wide range of young people to access; including young people with a variety of different needs from mild learning difficulties to more complex needs such as visual impairment and physical disabilities. Young people are given the opportunity to access a range of activities for example boxing, trampolining, karaoke, arts and crafts, cooking, gaming and much more.
How else can young people get involved now?
We involve young people as much as possible – it's their Youth Zone. Young people from across Wirral have already been involved in choosing the name "The Hive" and designing the logo. They have then moved on to influencing the design of the building and appointing the architect. Some of the key changes made by young people are the addition of a skate park and the design of the entrance. Young people also interviewed General Manager, Stuart Barnes, along with the other potential candidates as part of the recruitment process. They will go on to work on transport routes, fundraising, the interior design of the main recreation area and communication to young people in the build up to opening. They will also have a strong influence on the range of activities that go on in the Youth Zone once it is open. So far we have spoken to over 500 young people about The Hive and asked them what they would like to see what activities and support it should offer to young people.
To find out what other opportunities there are for young people to get involved click here.
Will young people from across Wirral mix together in the Youth Zone?
One of the major strengths of a Youth Zone is the way young people from different areas and backgrounds are able to mix in a neutral space. Evidence from existing Youth Zones suggests that their members will mix with their peers from different backgrounds, as well as young people from a range of local areas in the town / city, as long as the offer is good enough.
Will my child be safe when at the Youth Zone?
Wirral Youth Zone will be run by suitably trained and qualified members of staff that are vetted in line with current legislation (including DBS check, previously known as CRB checks). Their focus will be to ensure all young people are safe when accessing the services offered by the Youth Zone.
Youth Zone sessions are split between Junior (8-12yrs) and Senior (13-19yrs) sessions. In the junior sessions all young people must be collected from the Youth Zones by their parents, carers or guardians.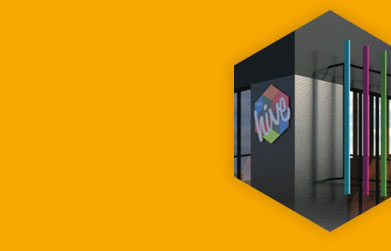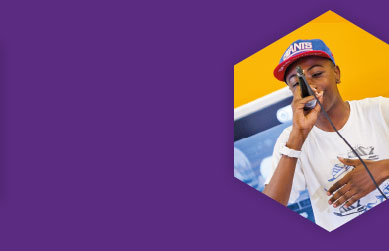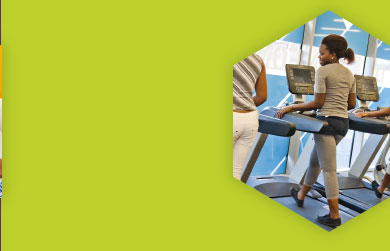 Discover
MORE ABOUT THE
YOUTH ZONE OFFER

PARTNERSHIP WITH
THE YOUTH ZONE

Support

SOMETHING
WORTHWHILE
Working In