Make a difference to the young people of Wirral!
Make a difference to the young people of Wirral!
---
Volunteering at The Hive Youth Zone is a way to both support your local community, enhance your skills and have a lot of fun along the way. Our volunteer recruitment programme is generously sponsored by P.H. Holt Foundation.
The Hive Youth Zone relies on a committed core of volunteers across a wide range of projects to ensure we deliver a world-class service to Wirral's young people. Volunteering or mentoring at The Hive Youth Zone will enable you to be at the heart of a world class project that will turn around the options and opportunities for Wirral's young people.
If you are interested in helping transform the lives of young people in Wirral, please contact Sam Curley on: sam.curley@thehiveyouthzone.org or call 07590 836 366. You can also complete the application form below.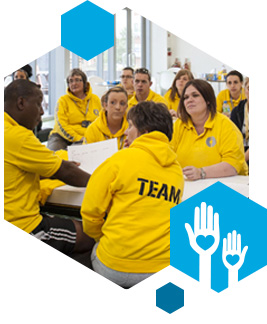 We are NOW recruiting for volunteers in the following areas:
Volunteer Youth Workers
Sports Volunteers
Outdoor adventure Volunteers
Gym Instructors
Inclusion Workers
Arts Volunteers
Music, Dance & Drama Volunteers
Employability & Enterprise Volunteers
Kitchen Assistants
Office/Admin/Receptionists
Volunteer Mentors
Why Volunteer?
Whilst you'll want to make a real difference when you volunteer, it's not just about what you can do for others. Here are some of the things that volunteering can do for you:

GIVE YOUR CV A BOOST
Time Bank recently did a survey of some of the UK's leading businesses and 73%* said they'd employ someone who's volunteered over someone who hasn't.

GET BACK INTO WORK
It's a great way to get a reference and fill gaps in your work experience. You can also try out different types of work to get a taster – which can really help you if you're looking for a job or want to change direction..

IMPROVE YOUR CONFIDENCE
You'll learn and do things that you might not normally get the chance to – this can be a real
confidence boost.

MEET NEW PEOPLE
You'll probably meet people from different cultures and
backgrounds that you might not normally. Volunteering with people who are as passionate about improving the opportunities for young people, as you are, is a great way to meet like-minded people.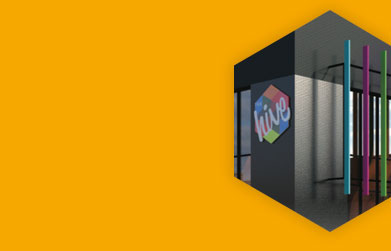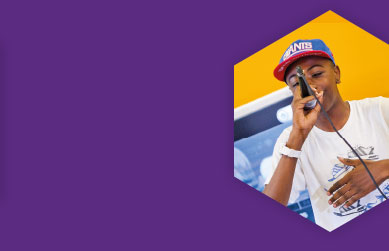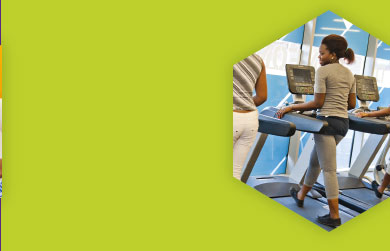 Discover
MORE ABOUT THE
YOUTH ZONE OFFER

PARTNERSHIP WITH
THE YOUTH ZONE

Support

SOMETHING
WORTHWHILE
Working In